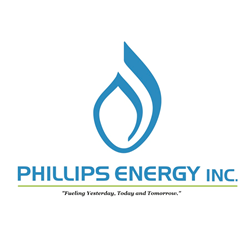 Gloucester, Va. (PRWEB) January 18, 2014
Phillips Energy is please to announce that it now features its fuel station gas prices online.
The Phillips Energy 24-hour fueling facility is located at 2586 George Washington Memorial Highway in Hayes, Va., just north of the George P. Coleman Bridge that spans the York River.
The fuel station offer fueling for the general public as well as private commercial fleets.
The online gas price feature provides current prices on regular, plus, super and non-ethanol (87 Octane) fuels.
The station also features some of the latest alternative fuels and a state of the art fuel dispensing system that allows for many customers to fuel at the same time with various products.
The Phillips Energy fuel facility accepts Visa, MasterCard, Discover and Phillips proprietary cards. Full service is available form 7 a.m. to 5 p.m. Monday through Friday and from 7 a.m. to 1 p.m. on Saturday.
In addition to the gasoline and non-ethanol offerings, the fuel station features E85 ethanol flex fuel, on and off road diesel, on road biodiesel, propane autogas, LP gas cylinder filling station, motor oil and lubricants, ValvTect marine gasoline and diesel treatment, kerosene and packaged ice.
Tweet This:
Check gas prices online! #saveatthepump http://www.phillipsoilandgas.com/ret_home.php.
About Phillips Energy:
Founded in 1946, Phillips Energy, Inc. is one of upper Tidewater, Va.'s only providers of heating oil, on and off road diesel, gasoline, propane, dyed and cleared kerosene and lubricants. Phillips Energy serves businesses and families in, among other locations, Gloucester, Mathews, Yorktown, Williamsburg, Toano, Newport News, Hampton and Chesapeake.
Phillips Energy also features a propane gas distribution division, propane appliance installation and service, HVAC installation and service and a 24-hour retail fuel facility. Located at 2586 George Washington Memorial Highway in Hayes, Va., the retail facility offers fueling for private and public fleets with gasoline, diesel, propane auto gas, E85 flex fuel, and 20 percent biodiesel.
Phillips Energy also has a location at 18404 John Clayton Memorial Highway in Mathews, Va.
Learn more about Phillips Energy at http://www.PhillipsOilAndGas.com.