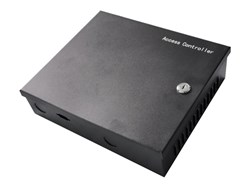 (PRWEB) January 20, 2014
Recently, SWAccessControl, a top brand of access control systems, has added many new door access controllers to its product line. The business is providing one-stop access control solutions for its clients worldwide.
SWAccessControl.com always stands in front of other suppliers, offering a wide range of high quality door access control systems, electromagnetic locks and other related products to its customers worldwide. It is tiring for any customer to visit dozens of online stores for door access control systems and other accessories. The increasing demands of one-stop door access control solutions have pushed SWAccessControl.com to provide such services.
SWAccessControl.com is a leading access control system manufacturer and supplier from Shenzhen, China. Its products consist of fingerprint access control systems, proximity card readers, RFID access control systems, magnetic locks, electric bolts, access control power supplies, etc.
The company hopes customers enjoy the one-stop shopping experience, and now they don't need to spend a lot of time to go from store to store in search of door access control equipments and accessories.
A customer from the UK said, "I am an old customer of SWAccessControl, and the company's quality is great. I'll definitely be getting the products from here, thanks!"
About SWAccessControl
SWAccessControl is a professional manufacturer and wholesaler of high-end door access control systems. The company aims to provide the best quality products at reasonable prices for its clients around the world. Excellent client services, speedy delivery, and competitive prices, are the reasons to choose SWAccessControl. For more details of the company and its products, please visit: http://www.swaccesscontrol.com