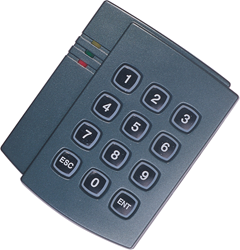 (PRWEB) January 21, 2014
RFID access control systems are currently very popular around the world. Recently, SWAccessControl, a leading access control system manufacturer and wholesaler, has unveiled its new RFID access control systems, which include proximity card readers, ID/IC card issuers, UHF Integrated readers, HID readers and others.
According to a senior engineer from SWAccessControl.com, RFID (Radio-frequency identification) is the wireless non-contact use of radio-frequency electromagnetic fields to transfer data, for the purposes of automatically identifying and tracking tags attached to objects.
"We are offering a wide range of RFID access control equipments for the global market. Now, all our products are offered at discounted rates. We plan to expand our global market share through our reliable one-stop access control solution." The CEO of the company states.
SWAccessControl's designs and products are popular in the advanced technology and dedicated craftsmanship. The updated designs are one of the most important reasons that they are so popular. The company is trying its best to help families and access controller distributors buy high quality products at affordable prices.
Furthermore, SWAccessControl is offering many UHF Integrated readers, handheld RFID readers, etc. The company is also offering fingerprint access control systems, RFID access control systems, proximity card readers, magnetic locks, electric bolts, access control power supplies and more. The company aims to provide the best quality products at reasonable prices for its clients around the world.
About SWAccessControl.com
SWAccessControl.com is a leading access control system manufacturer and supplier from Shenzhen, China. The company aims to provide the best quality products at reasonable prices for clients around the world. Its products include fingerprint access control systems, door bolt locks, electronic locks, sliding bolt locks, electric drop bolt locks, access control power supplies and more. For more details, please visit http://www.swaccesscontrol.com/?content/product/category/4/index.html