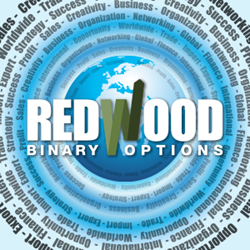 One of Redwood Options core values is to provide traders with the easiest trading experience...
The Valley, British Anguilla (PRWEB) January 20, 2014
LIVE WEBINARS
Take advantage of Redwood Options webinars. Senior analysts have collaborated to create the best and most informative webinars in the binary options world. They have put together webinars that will give traders the best binary options strategies. Redwood Options wants all traders to feel confident when trading on their platform. Most importantly, the webinars offered are FREE of charge.
One of Redwood Options' most popular webinars is their Fundamentals Session. With this webinar, analysts give insight into fundamental news that shows what is happening in the markets. This in turn teaches traders which assets are most affected so they know what to trade and why to trade them.
Redwood Options also offers an insightful Signal Sessions Webinar. During this webinar, analysts offer live binary options signals. These live updates help traders understand the current news events so they can make the wisest trades and have the highest binary options profits.
CUSTOMER SUPPORT
Redwood Options is proud to announce that in the coming weeks they will provide 24/7 customer support in English. One of Redwood Options core values is to provide traders with the easiest trading experience; they want to be there for support whenever support is needed. Traders can get in touch with Redwood Options support team via phone, email and live chat.
NEW SUPPORT LANGUAGES
Redwood Options is proud of their extensive global clientele. They now offer support in Greek, French, Spanish and Russian! Redwood Options encourages all customers to join the platform and feel comfortable in their language of choice. Local phone numbers are available via the website.
EASIER WIRE TRANSFER DEPOSITS
Now Redwood Options has a new wire transfer step by step informative guide on RedwoodOptions.com. When traders want to deposit money via wire transfer, it is now easier than ever. All traders need to do is enter their company name and address, bank name, address and swift code. Most importantly, traders need to add the reference payment description so they can start treading as soon as possible. Finally, traders should choose a currency and process the wire transfer. Traders will be notified via email once their Redwood Options account has been credited.
LATEST MARKET NEWS
Redwood Options provides its traders with the most relevant market analysis on financial news events. All of the current news can be seen via Redwood Options website. Knowing the most up to date news helps traders create the best binary options trading strategies. Redwood Options account managers are available for a personal consultation in order to learn how to implement market news into their trading strategies.
AFFILIATE PROGRAM
Redwood Options is marketing by RushBucks, one of the most cutting edge binary options affiliate programs. RushBucks provides their affiliates with the latest marketing tools and the best conversion tips. Join RushBucks affiliates at the Financial Partner Expo in London this February. The Financial Partners Expo is a yearly event that gives affiliates tips and insights from industry experts. This year's event will have over 600 attendees. RushBucks encourages their affiliates to attend this informative event.