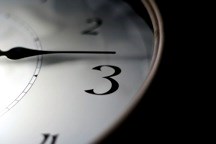 We're here for you 24 hours a day, 7 days a week!
Philadelphia, Pa (PRWEB) January 20, 2014
PsychicsForetell.com's staff is happy to announce that they are officially off of their holiday hours of operation and are back to being a 24 hour service. Customer's can once again get connected to some of their favorite psychics around the clock.
The company cut back their hours for the holiday season in an announcement a month ago. Foretell's staff is very happy to ring in 2014 with some new psychics and welcome back some returning ones as well.
"Everyone is refreshed after the holiday season and ready for action!" one of the companies staff members has said.
Foretell's renowned psychics offer honest and accurate readings in areas such as love, relationships, career, finances, past lives, astrology, tarot, and lost objects.