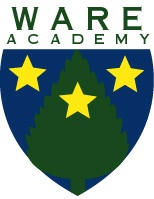 Gloucester, Va. (PRWEB) January 19, 2014
Ware Academy will host the Dance Theatre of Harlem, Theatre IV and their performance of the Harriet Tubman and the Underground Railroad and the American Youth Harp Ensemble this year as part of its fine arts enrichment program for students.
All events are free and open to the public – including homeschool and public school students.
Please contact Ginger James, Ware Academy's Director of Admissions and Special Events, at gjames(at)wareacademy(dot)org or 804.693.3825, with questions or to express interest to attend.
James can assist in making seating available.
Dance Theatre of Harlem
-February 6
-10:45 a.m.
-Ware Academy Gymnasium
-Ware Academy will welcome the Dance Theatre of Harlem, a leading dance institution of unparalleled global acclaim, whose mission is to train young people in ballet and the allied arts while providing art education and offer a troupe of racially diverse performers.
Harriet Tubman and the Underground Railroad, presented by Theatre IV
-March 11
-9:30 a.m.
-Third through Fifth Grade
-Ware Academy Gymnasium
-This stirring drama aimed at students from third to fifth grade includes music and is a classic tribute to the great American who freed herself and hundreds of her people from the bonds of slavery. Supports Virginia's Standards of Learning.
The American Youth Harp Ensemble
-April 3
-10:30 a.m.
-Pre-school through eighth grade
-Ware Academy Gymnasium
-This youth harp ensemble continues to dazzle audiences around the world as America's premier youth harp ensemble. They are well known for their musical sophistication, rich sound, emotional power, and imaginative programming of repertoire.
ABOUT WARE ACADEMY:
Located one mile from Main Street in Gloucester's historic Courthouse district on a 19-acre campus, Ware Academy is a co-ed, independent day school for students in Pre-Kindergarten 3 through eighth grade. Ware Academy empowers each student to achieve academic excellence, emphasizing the development of mind, body and character.
The primary objectives are to educate the whole child to his fullest potential and for students to acquire a respect and a desire for learning in order to develop into independent, life long learners in preparation for productive and fulfilled lives.
Founded in 1949, Ware Academy is a non-profit, non-denominational, non-sectarian school promoting ethnic and racial diversity. Ware Academy selects students on the basis of academic potential and developmental readiness without regard to race, color, creed, or ethnic origin.
Ware Academy is accredited by the Virginia Association of Independent Schools, the National Association of Independent Schools, and the Education Records Bureau and the Secondary School Admissions Test Board. Ware Academy is also a member of the National Middle School Association, the National Junior Honor Society and the Association of Supervision in Curriculum Development.
Keep in touch with Ware Academy online at http://www.wareacademy.org, on Facebook at /WareAcademy and on Twitter @WareAcademy1.