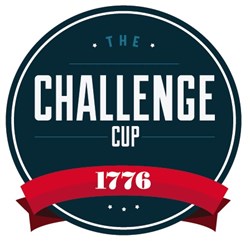 Twenty-seven startups competed during the event on January 17th. The competitors also participated in an accelerator program for the two days preceding the competition.
Washington, DC (PRWEB) January 20, 2014
Today, 1776, an incubator platform located a few blocks from the White House, in partnership with Capital Factory, an early stage accelerator program for tech startups that provides a small amount of seed capital and weekly mentoring sessions by entrepreneurs who have founded successful companies, announced the winners of Challenge Cup for the Austin region.
Challenge Cup is a startup competition spanning 16 cities around the world and culminating in Washington, D.C. to find the world's most promising startups innovating in the categories of education, healthcare, energy, and smart cities.
Twenty-seven startups competed during the event on January 17th. The competitors also participated in an accelerator program for the two days preceding the competition.
Distinguished judges for the competition included Kevin Callahan, co-founder of MyMapFitness, Michele Skelding, SVP of Global Technology Innovation for the Austin Chamber of Commerce, Bob Metcalfe, Professor of Innovation and Murchison Fellow of Free Enterprise in The University of Texas at Austin's Cockrell School of Engineering, and Joshua Baer, Executive Director at Capital Factory.
"The Challenge Cup competition has taken us around the world, but Austin's unique and vibrant startup culture made the city a particularly exciting venue," said Evan Burfield, co-founder of 1776. "This event showcased extremely talented and innovative entrepreneurs and has energized our anticipation of a reunion with these companies at the South by Southwest festival in March. Our heartfelt thanks to Joshua Baer and the team at Capitol Factory for being such gracious hosts."
The regional winners include:

Education: Aceable - A mobile education platform that uses a combination of game mechanics and reward systems to enhance the learning experience
Healthcare: Spot On Sciences - A developer and marketer of innovative medical devices that revolutionize collection and storage of biological fluids for diagnostic testing and medical research
Energy: Water Lens - A system analysis of water and other fluids that can be preformed at the well site. Water Lens enables real-time and accurate testing of drilling fluids and frac water for a host of contaminants or interfering constituents
Smart Cities: Reaction Systems - A rapid response, emergency housing system designed to help people in need of temporary housing in any environment
The next Challenge Cup competitions this month will be held in Denver and Sao Paulo, Brazil. Challenge Cup Global Partners include: U.S. Chamber of Commerce, District of Columbia, Pearson, TechCocktail, iStrategyLabs, Microsoft, and The Aspen Institute.
To be accepted, companies must be less than three years old, have less than $3M USD in revenue to date, have a scalable product or service already in the market, evidence some level of traction (active users, enterprise customers, or revenue), and have raised less than $1.5M USD in capital. Companies can apply on http://challengecup.1776dc.com/apply.
About 1776
1776 is a major initiative focused on helping entrepreneurs seeking to reinvent our lives as citizens. Located just blocks from the White House, 1776 convenes and accelerates startups from around the world by connecting them to the political, intellectual, social and financial capital that make Washington, D.C. unique. Visit http://www.1776dc.com or @1776dc on Twitter for more information.