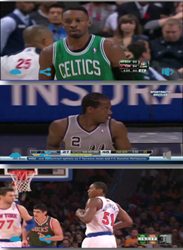 Collaboratively stitch together all your video moments captured by you and your friends in a magical experience of scrollable video loops
San Jose, CA (PRWEB) January 21, 2014
Video Moment Inc. has launched vMoment App, a video sharing application which imposes no restrictions on the length of footage or the number of videos. Jointly developed by an ex-Twitter and ex-Netflix engineer, videos are seamlessly uploaded with a one-touch-to-cloud feature, and accesses through an innovative mobile interface.
"Hours of footage get taken at community events such as weddings, reunions, and sports matches," says Hemal Doshi, Co-founder of Video Moment Inc. "Unfortunately, the vast majority of these cherished moments remain isolated amongst the various attendees. Our technology enables these videos to be collaboratively aggregated, instantaneously deployed, and accessible everywhere.
Each life is a story, and vMoment allows everybody to get the complete picture." vMoment empowers users to create private albums out of their footage, and invite other attendees to contribute to the stream. Public albums can also self-assemble with vMoment's hash-tagging functionality.
While many video tools devote 50% of screen space or more to social features, vMoment prioritizes the display of rich content. Proprietary concurrent algorithms and adaptive bitrate streaming enable the rapid upload and download of videos regardless of file size or wireless reception. As a user scrolls, multiple videos spring to life and play simultaneously. This allows users to browse through vast tracts of high quality video as easily as though they were flicking through photographs.
vMoment is available on all iOS devices in the Apple App Store, and an Android version is currently under development.
Video Moment Inc. was founded in 2013 to develop the technology for consumers to share and relive their favorite video moments. Their first product, vMoment, is now available in the Apple App Store for all iOS devices.
# # #
For more information about this app, please reach out to Manish Maheshwari or Hemal Doshi via info@vmoment.co