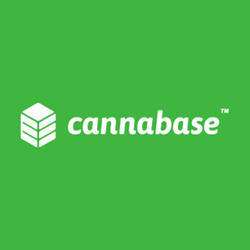 "Cannabase Connects solves the puzzle of how to maintain inventory come the rush of recreational marijuana." - Josh Bartch, owner, Doctor's Orders Dispensary
Denver, Colorado (PRWEB) January 20, 2014
Cannabase, a privately-held Denver technology startup, is excited to announce the launch of Cannabase Connects, a subscription-based service that will give MED-licensed businesses in Colorado the opportunity to participate in and monitor the wholesale marijuana market with unprecedented ease, security, and convenience. The official launch date is Monday, January 20th, 2014.
"Our goal is to use the highest quality technology available to connect the dots for businesses in this burgeoning industry," says Jennifer Gargotto, CEO and co-founder of Cannabase.
According to Colorado law, marijuana distributors in Colorado must be 70% vertically integrated, leaving a 30% margin allowing for product to be sold between licensed distributors on the wholesale market - a restriction that expires later in 2014. Until now this wholesale market has had very limited centralization, resulting in time consuming and high maintenance one-off relationships between marijuana business owners attempting to maintain inventory and meet overwhelming consumer demand.
"We're excited to show businesses how much more profitable their wholesale transactions will be when they manage their listings and requests through our system. We believe Cannabase Connects will revolutionize B2B relationships in the marijuana industry, providing unique tools to connect with other businesses while maintaining an aerial view of their local wholesale marijuana marketplace," Jennifer explains.
Cannabase Connect's platform will allow MED-licensed businesses, ranging from medical and recreational dispensaries to MIPs (marijuana infused product companies), to post detailed listings about overflow product they're looking to push, as well as create requests to be notified when something their business is looking for hits the market. Secure messaging connects business owners through business profiles or directly over listings that they're buying or selling. Although Cannabase collects general data around its users and their experience with the system, Cannabase Connects doesn't meddle in the transaction itself or physical distribution of the product.
Jennifer hopes to ease the fears businesses have around sharing their sensitive data online. "Our goal is to be a secure place for businesses to connect over wholesale product - whether it's flower, extracts and tinctures, trim, edibles, seeds or clones - in an organized, optimized, and convenient way. We are not looking to share your data or look into the details of what you're selling or its cost. We provide the best technology possible to help businesses do what they're already doing without us, but in a far more efficient manner."
The first 15 MED-licensed businesses to sign into the network, set up a profile, and put up a listing on Monday morning will will receive 2 full day passes to attend the coveted High Times 4/20 Cannabis Cup, and will be exclusively featured on a special Colorado Cannabasers vinyl banner display at the event.
About Cannabase:
Cannabase Connects is the first comprehensive platform to efficiently connect and streamline the legal marijuana community. Cannabase provides MED-licensed businesses, ancillary marijuana businesses, and individuals in the cannabis community with secure and efficient technology in order to grow their businesses, connect with consumers, and more. For more information on Cannabase Connects, or to learn more about how it can help your business, visit the Cannabase website at http://cannabase.io.