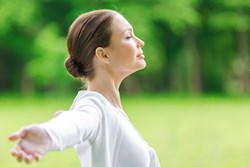 Sinusitis is inflammation of the sinuses that affects over 35 million people every year.
Newport Beach, CA (PRWEB) January 24, 2014
Results from a recent study in July 25, 2013 prove what Dr. Kevin Sadati has found in his own Newport Beach practice — that the balloon sinuplasty procedure has higher rates of success when it comes to treating sinusitis than traditional sinus surgery procedures. In addition to its high rate of success, the balloon sinuplasty also offers many advantages to Orange County patients who are suffering from chronic sinusitis.
"Balloon Sinuplasty is a painless and highly effective sinus treatment that has a high rate of success in treating chronic sinusitis. Sinusitis has many adverse symptoms that can take their toll on a person's health and quality of life so it's great to have this in-office treatment option available to my patients. I now have the ability to instantly relieve patients of constant sinus pain and pressure," explains Dr. Kevin Sadati
Sinusitis is inflammation of the sinuses that affects over 35 million people every year. Someone with healthy sinuses fills their airways with air, patients with sinusitis have airways blocked and filled with fluid. This creates the ideal place for bacteria, viruses and fungi to breed causing infection. Not to mention, causing structural problems like narrowing of the sinuses preventing proper sinus drainage. Board certified ENT specialist, Dr. Kevin Sadati, often sees these sinusitis patients complaining of nasal congestion, yellow-green sinus drainage, pressure around the eyes, forehead and cheeks, feelings of fatigue, pain in their back teeth and headaches.
Balloon Sinuplasty is an easy solution sinusitis patients often do not even know exists. It is an in-office procedure that is performed using a small balloon to gently expand and remodel key sinus structures. Tissue is simply reshaped rather than sinus tissue removal or cutting used in traditional sinus surgery methods. The procedure uses this inflated balloon to quickly, efficiently and effectively expand a patient's sinus. Patients find that they experience immediate relief from sinus symptoms after this pain free procedure. Recovery is quick, with patients returning to normal activity within 48 hours, and produces long last results for sinusitis sufferers.
Patients find that Balloon Sinuplasty is something they would have done long ago if they knew there was such a simply solution to their sinus troubles. This in-office, minimally invasive, sinus procedure is also more cost effective and convenient to the alternative of traditional sinus surgery where the use of general anesthesia at a surgical center or hospital facility is needed. Recovery is also extremely quicker vs. the traditional 7 to 10 days of downtime with a higher rate of revision sinus surgery eventually needed.
People who suffer from constant sinus pain and pressure, and would like to learn more about what solutions are available, are encouraged to contact Dr. Kevin Sadati' s Orange County practice to set up a consultation today.