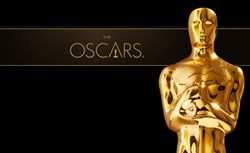 (PRWEB) January 22, 2014
The long-awaited nominations for the 2014 Oscars were finally announced yesterday. Many predicted favorites came through, with a few surprising nominations and omissions as well.
The leader in nominations was "American Hustle." It was nominated in 10 categories. "12 Years a Slave" and "Gravity" tied for second with nine each. The Lead Actor nominees leaned toward the younger candidates, with Christian Bale, ChiwetelEjiofor, Matthew McConaughey, and Leonardo DiCaprio. The only exception being 77-year-old Bruce Dern. The age range is wider for the Lead Actress category, with Amy Adams, Cate Blanchett, Judi Dench, Meryl Streep, and Sandra Bullock. Congrats to all of these individuals. After years of acting auditions and less glamorous acting jobs, their efforts have paid off!
The Best Picture Nominations turned out mostly as expected. They are "12 Years a Slave," "American Hustle," "Gravity," "Nebraska," "The Wolf of Wall Street," (with each of their directors being nominated in their category as well), "Captain Phillips," "Dallas Buyers Club," "Her," and "Philomena." The list is diverse and varied with huge blockbusters and indie gems, indicating that 2013 was a great year for movies.
The LA Times makes some interesting observations about the prevailing trends of Academy recognition, suggesting that the films that were most honored from last year tended to blend classic storytelling elements with modern and groundbreaking narrative elements. There is much speculation about how much these factors will sway the final results. Some say this marks a new direction that the Academy will take in choosing winners, that conventional storytelling will not be enough anymore and modern effects and/or contemporary social themes will be necessary for filmmakers to carry the day at the Oscars.
However the results come out, it is a fantastic batch of films and filmmakers to choose from this year. The movies were all enjoyable, and the awards show is shaping up to be the same.
Since its debut in 2003, ExploreTalent has become the Internet's largest resource for actors, models, musicians, dancers, and production crew. Explore Talent's proprietary cast match technology is the most advanced entertainment-based technology of its kind. It matches a talent's attributes against tens of thousands of job postings every day. Explore Talent's unique technology sends casting email alerts and posts auditions and jobs directly on talents' profiles, saving members hours of time from tedious searching. Explore Talent has proven to be the best possible destination for talent to find modeling and acting auditions with well over 7.9 million members and over 60,000 auditions, castings, and production jobs listed - 40 times more postings and open casting calls than any other site.
The site's popularity is based on the fact that there are many ways for talents to network, make friends and connect with other industry players, participate in a wide variety of contests and earn prizes for being active on the site. The online community has been responsible for new collaborations and business ventures in entertainment because of opportunities for individuals to network and chat with each other. Furthermore, the Explore Talent site features celebrity videos, exclusive interviews with actors, actresses, and musicians, such as Akon and T-Pain.
Follow Explore Talent via Twitter here.