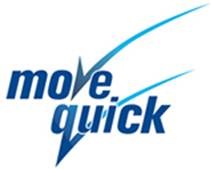 (PRWEB UK) 22 January 2014
If 2013 was the year Scotland's property market turned the corner, then 2014 could be the year it really puts its foot down.
Early indications point to increased activity across all sectors, with even the festive period showing little sign of a slow-down.
Scottish estate agency Move Quick reports "incredible" levels of business in December, a time when buyers and sellers usually take a break for the holidays.
Founder Barry Chuwen said: "There is no doubt the feel good factor is back with a vengeance.
"We are now seven years on from the start of the credit crunch. People are now more confident and less worried that a property is likely to be a millstone around their neck.
"There are a number of Government incentive schemes which are stimulating the first-time buyer's market and low interest rates are bringing comfort to buyers further up the property ladder.
"People are generally more upbeat – and the sales and viewing figures we achieved in December were just incredible."
But for anyone dreaming of a boom in property prices, Mr Chuwen sounded a note of caution.
He said: "We are hearing reports about London and the South East overheating. Prices there have increased by more than 11 per cent in the last year.
"But the Scottish market has always been much more conservative and less prone to these sudden highs and lows that do nobody any good.
"It means that buyers north of the border have the comfort of knowing they do not exist in a bubble – and therefore won't miss out if that bubble bursts."
To demonstrate the gulf between the two markets, the average property price in London is now £441,000. In Scotland it is £146,238.
Some market commentators are concerned that Scotland's housing market could suffer some effect from the country's referendum on independence, due to take place in September this year.
The fear is that people may wish to await the outcome of the vote before buying and selling their home. The very currency that transactions will be conducted in is even up for discussion, with an independent Scotland enjoying no guarantee that it will be allowed to trade in Pounds Sterling.
However, Barry Chuwen of Move Quick believes that the house-buying momentum will be so strong, any referendum slow-down will be minimal.
He said: "I'm sure that by late summer, confidence will be so high that the outcome of the vote won't be troubling too many people.
"Scotland is hosting so many big events this year, it will enjoy unprecedented exposure on the world stage. There's the referendum, the Commonwealth Games in Glasgow and the Ryder Cup at Gleneagles.
"The level of interest Scotland is going to generate this year is phenomenal – and it can only be good for the property market."
The cities of Edinburgh and Aberdeen saw the biggest percentage increases last November. But analysts still believe the market needs a more steady supply of houses for sale.
Otherwise, with demand outstripping supply, prices will rise even further in 2014.
Move Quick is a dynamic property company providing bespoke selling solutions throughout Scotland.