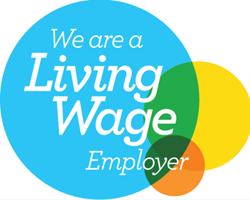 The accreditation demonstrates C4L's commitment to Corporate Social Responsibility.
(PRWEB UK) 21 January 2014
The Living Wage is an hourly rate set independently and updated annually, based on the cost of living in the UK. The Living Wage campaign has been running for ten years and has lifted over 45,000 people out of poverty.
C4L began the process by reviewing salaries and ensuring changes were made for any staff's wages who did not meet the Living Wage rate, including investment in sub-contractors and cleaning staff so that all individuals employed by C4L were covered under the accreditation.
An independent study of the business benefits of implementing a Living Wage policy in London found that more than 80% of employers believe that the Living Wage had enhanced the quality of the work of their staff, while absenteeism had fallen by approximately 25%. 66% of employers reported a significant impact on recruitment and retention within their organisation. 70% of employers felt that the Living Wage had increased consumer awareness of their organisation's commitment to be an ethical employer.
Laura Swann C4L's HR Manager said, "C4L chose to pay the Living Wage on a voluntary basis due to our high priority of C4L staff culture, we hire experts and choose to recognise the internal excellence at C4L by paying a wage which does not only meet the minimum wage requirements, but meets the Living Wage rate. The accreditation demonstrates C4L's commitment to Corporate Social Responsibility."
Rhys Moore Director of the Living Wage Foundation said, "The benefits the Living Wage brings to staff and business are clear. I welcome the leadership shown by C4L on this important issue." To find out more about becoming an accredited Living Wage Employer visit http://www.livingwage.org.uk.
About C4L
C4L is a leading data centre colocation and connectivity solutions provider, with access to over 100 UK data centres and more than 300 globally. C4L offer a range of services including colocation, connectivity, cloud and communications. With their own data centre located on the South West coast and a fully privately owned, high-capacity, 1-100Gb capable fibre-optic network, utilising equipment from leading technology vendors such as Juniper, Extreme and Cisco. This network called coreTX, links multiple data centres across the UK using a diverse fibre optic backbone and DWDM technology to provide very high performance.
C4L clients include government agencies, FTSE 250 companies, international financial institutions, system integrators, top 100 VARs, resellers and many of the UK's network carriers. Our entire business is committed to customer satisfaction and quality of service and we have achieved certifications such as ISO9001 & 27001 to demonstrate this. C4L was the 2012 winner of HSBC's South West Business Thinking initiative, and has been ranked in the Deloitte Technology Fast 50 and Fast 500 EMEA, as well as the Sunday Times Microsoft Tech Track 100.
For more information visit http://www.C4L.co.uk/pr, or Tel: Jade Yarham +44 (0)8000 470 481 Ext 736.