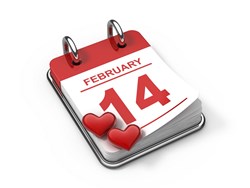 The dentists and veterinarian offer quirky, unusual Valentine gifts for people and the family pet.
Marietta, GA (PRWEB) February 05, 2014
Marietta cosmetic dentists, Kirk Kimmerling DDS, Suzanna Aguilera DMD from Verde Pointe Dental Assistants and Julian Peckich DVM, veterinarian from Marietta Vet Clinic are revving up the Valentine Season by offering "More than a Box of Chocolates, People and Pooch Valentine's Day Specials" for 2014.
"A Valentine's gift make people feel special," says Dr. Kimmerling. "However, many feel an elicit sense of obligation, and a little miffed when buying for those not liking traditional flowers and chocolate. That's why we offer the Zoom! Teeth Whitening as an fun alternative." The Marietta dentists help celebrate Valentine's day by offering a $500 brighter, whiter smile for only $250 during the month of February 2014.
Since love is in the air, "why not include the family pet," says Dr. Peckich, the Marietta veterinarian at same Verde Pointe Business Park. "Valentine's Day is for pets too, as many of the pets come dressed for appointments, so we like to give them a special surprise gift in celebration on Valentine's Day."
Both the dentists and pet clinic make the holiday more enjoyable for all. "The dentists and veterinarian offer quirky, unusual Valentine's gifts for people and the family pet," says Ashley Peckich, Office Manager, Marietta Vet Clinic.
Kirk Kimmerling, DDS and Suzanna Aguilera, DMD are Marietta cosmetic dentists and Marietta emergency dentists that are literally paving the way for the future of dentistry. The office is technologically sophisticated in not only equipment and procedures, but also developing dental materials via Kimmerling Holdings Group, LLC and fiteBac SkinCare, LLC, Dr. Kimmerling's biotechnology firms. The office maintains 13 dental operatories, each of which is equipped with a display monitor on which digital x-rays and intra-oral pictures can be examined, and patient education videos can be viewed. The office also employs highly advanced technologies, including: (1) Logicon, a program that can digitally measure the extent of tooth decay, which allows detection of 20% more cavities and helps prevent misdiagnosis; (2) "Collimators," a conduction of x-ray tube heads that decrease radiation exposure to the patients and staff by 5-fold; and (3) iTero and 3M's advanced restoration impression system and digital scanner that produces more accurate restorations than traditional methods. The office is the first to use fiteBac SkinCare Germicidal Hand Softening Gel, an advanced hand sanitizer without the harshness to skin from traditional alcohol-based hand sanitizers. Drs. Kimmerling and Aguilera invite new patients to meet their exceptional staff and experience and benefit from state of the art dental care. The office offers a broad range of services from teeth cleaning, teeth whitening to dental veneers and root canal, dental implants, root canal Marietta, dental veneers, dental extractions, and toothaches, all by the Marietta Dentists.
Marietta Vet Clinic and veterinarian, Julian Peckich DVM are pleased to welcome dogs and cats to the pet clinic, dog clinic and cat clinic. Dr. Peckich provides veterinary services for the Marietta, Kennesaw, Dallas, Acworth, and Powder Springs, GA. It would be their great pleasure to welcome dogs and cats to the pet family for cat vaccinations, dog vaccinations, animal vaccine clinic, sick animal relief, laboratory testing, pet teeth cleaning, veterinary dentistry, wellness exams, spay and neuter clinic and mobile veterinary services.