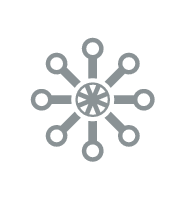 With the latest release of the SOAPBox, developers can integrate their application 10 times faster than traditional integration methods.
Atlanta, GA (PRWEB) January 21, 2014
The Social Foundry is pleased to announce the latest release of the SOAPBox is now ready for download.
Release 1.5 now supports IBM Informix and was released to the Informix community recently. Art Kagel, Principle Consultant at Advanced Data Tools, when recently interviewed, stated "When I first encountered The SOAPBox I was amazed by its ability to simply and instantly create a web service from nearly any SQL statement or other database API statement. This makes the creation of a full service unified API and middleware layer to serve the business logic of an application or an entire enterprise trivial. Now that latest The SOAPBox version supports the native Informix protocols as well as those of most major commercial and open source databases, I have a tool I can use to create applications integrating multiple data sources and multiple development environments allowing my clients to leverage all of their existing areas of expertise to link to the specialized development services I provide them."
The latest release of the SOAPBox also contains numerous enhancements including the ability to test SOAP and REST base calls from the within the tool itself.
"We are very proud of the latest release of our product," CEO David Al-Khazraji stated. "We believe the latest enhancements to our product will allow developers to create internet ready applications much faster than ever before. In this way we can assist our current customers do more with less and meet the demands of their business quicker than in the past. The addition of IBM Informix only adds to the value proposition we offer to our current and future clients. We are excited to be an IBM partner and look forward to additional integrations with IBM's suite of products."
The Social Foundry is committed to the 'Internet of Things" by providing low cost, highly scalable integration infrastructure to facilitate a more connected world. They are based in Atlanta, GA.