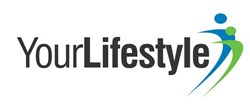 Who would have thought the humble rose could provide a solution.
Gatwick, Surrey (PRWEB UK) 21 January 2014
Getting off the sofa to do some gardening is a great form of exercise for the elderly. A Swedish study involving 4,232 people found that gardening can help reduce the risk of heart attack and stroke, report BBC News on 29th October 2013. The study's findings published in the British Journal of Sports Medicine found that even those active on a daily basis had a lower risk of experiencing a heart attack or stroke. The findings stated that it had clinical relevance for elderly people as activity improves lifestyle, thus prolonging life ( http://www.bbc.co.uk/news/health-24710089).
Mowing the lawn or even pruning the rose bushes can count as exercise. Anything which makes the individual warmer, breathe harder and heart beat faster, counts towards the 150 minutes of recommended weekly activity for a healthy lifestyle.
Your Lifestyle Products comment, "the trouble is that quite often, those with mobility problems are often unable to exercise or get out in the garden due to stiff limbs." Who would have thought that the humble rose could provide a solution.
Your Lifestyle Products Ltd have launched an exclusive high quality Rose Hip supplement called Rosex, to support the limbs and help people to remain mobile. Rosehips, are the orangey-red, oval berries found on the rose plant from August until November. They are particularly high in Vitamin C and have strong antioxidant properties. Rosehip extract is often recommended alongside Glucosamine Sulphate as the supplements have complementary actions.
For more information on Rosex, and other products in the range available from YourLifestyle Products Ltd call on: 0208 619 0025 or email: csuk(at)yourlifestyle(dot)com.