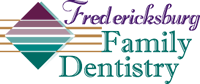 Early detection is key to a good prognosis...
Fredericksburg, VA (PRWEB) January 21, 2014
Fredericksburg and Monclair Family Dentistry now offer oral cancer screenings with every cleaning. Screenings for many types of cancer should be done regularly. Breast cancer, cervical cancer, and prostate cancer screenings are among the most common, and happily, more people than ever before go out of their way to preserve their health with regular examinations.
But not all forms of cancer have the same marketing clout. Most people, for instance, can't name the last time they had an oral cancer screening.
And oral cancer is not particularly rare -- though not as common as breast cancer, it still has a lifetime incidence of 1 in 99. That works out to about 42,000 diagnosed cases of oral cancer per year. In spite of several decades of treatment improvements, oral cancer has only a 57% 5-year survival rate. According to the National Cancer Institute, breast cancer has an 89.2% overall survival rate.
These statistics are sobering, which is why dentists like Fredericksburg and Montclair Family Dentistry offer oral cancer screenings for all their dental patients. According to the American Cancer Society and the American Dental Association, even though oral cancer screening is recommended and most insurance companies cover it, many dentists do not perform the screening.
Dr. Farah explains why he and his staff perform the screening. "As with all types of cancer, early detection is key to a good prognosis. We recently had a patient that was seen by our hygienist, who spotted a lesion that the patient was not even aware of. After the brush biopsy it was determined that it was indeed cancerous. Based on the early detection the prognosis is extremely good and obviously the patient was very thankful." He reports that once staff realize they can save someone's life, they become very zealous in promoting oral cancer screenings. "If you saved someone's life, you would become evangelical about it, too."
Best of all, oral cancer screenings are fast and simple to perform. Fredericksburg and Montclair Family Dentistry does them as a part of the routine oral exam. The annual visual screening consists of examining every surface of the oral cavity for the lesions that may suggest cancer. This includes pulling the tongue forward to examine the sides, and palpating the tonsils, palate, and the lymph nodes on the side of the neck. Patients are even offered the option of using the ViziLite® TBlue® identification system which uses a rinse and light system to identify, evaluate, monitor and mark abnormal oral cell lesions suspicious for pathology including precancerous and cancerous cells that may be difficult to see during a regular visual exam.
If a trouble-spot is discovered, the dentist will do a brush biopsy and send the test to the lab, phoning the patient when the results come in. The entire examination takes only a couple of minutes -- but it can save your life.
About Fredericksburg and Montclair Family Dentistry
Fredericksburg and Montclair Family Dentistry has two state-of-the-art dental facilities in Northern Virginia serving families for over 20 years. Our practices focus on family dentistry as well as Invisalign, dental implants, cosmetic dentistry, implants, and other dental procedures. For more information, please visit us online at http://www.virginiadds.com.