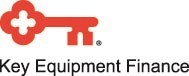 Key Equipment Finance's expertise in energy finance proved integral to the completion of this important green energy project for our business. - Don Grim, Credit Plus CFO
Denver, CO (PRWEB) January 21, 2014
Key Equipment Finance, one of the nation's largest bank-held equipment finance companies and an affiliate of KeyCorp (NYSE: KEY), has financed a solar PV installation for Credit Plus, a Salisbury, Md.-based provider of mortgage credit reporting tools and technology. The solar panels are expected to save Credit Plus millions of dollars in energy costs over the next 25 years of guaranteed power production.
Key Equipment Finance provided 100% of the green energy financing with a $1.9 million capital lease and construction financing to Credit Plus for a 669 kW DC solar photovoltaic (PV) system, containing solar panels provided by Centrosolar America. There was no cash outlay from Credit Plus during the entire clean energy financing process.
"With this bold investment in solar PV technology, Credit Plus is serving as a model for clean energy savings in its industry," said Doug Beebe, vice president, energy finance, for Key Equipment Finance. "Green energy financing can provide a total solution so green-minded, cost-conscious businesses can successfully deploy solar PV installations that conserve cash and realize the cost-saving benefits of clean energy technology."
The installation of the 2,674 panels, installed by Energy Systems & Installation at the Credit Plus home office, is providing solar power that has eliminated a large portion of the electricity bill at Credit Plus' Winterplace Parkway location in Salisbury.
"We work with businesses like Credit Plus every day to provide turnkey energy solutions," said Corey Wolff, CEO of Energy Systems & Installation. "As a long-term energy partner, we use our expertise to assess, advise, install and verify energy-saving and production solutions so our clients can stay focused on their core business."
Credit Plus is leasing the solar PV system to offset a large portion of its increasingly high energy costs. The company also is benefitting from the 30% federal Investment Tax Credit and earning additional income from selling the Solar Renewable Energy Certificates (SREC's) generated for each 1,000 kilowatt-hours of energy produced. The SREC's are environmental attributes that the local utility must buy in order to meet its Renewable Portfolio Standard. In addition, once the capital equipment lease ends, Credit Plus will own the system outright and can enjoy unburdened power and millions of dollars in energy savings for the remainder of the system's 25-to 30-year life span.
"When Credit Plus decided to invest in solar energy, we needed a partner with flexible financing solutions to carry us from the point of initiating construction to the day we flipped the switch and began realizing the benefits of solar power," said Don Grim, Credit Plus CFO. "Key Equipment Finance's expertise in energy finance proved integral to the completion of this important green energy project for our business, because it enabled us to make this green energy investment in a way that will actually save us money to invest in other areas."
Key Equipment Finance offers equipment financing and business leasing solutions to a range of business types and industries. Learn more at http://www.kefonline.com.
About Key Equipment Finance
Key Equipment Finance is one of the largest bank-based equipment finance providers in the U.S. The company provides tailored equipment lease and finance solutions for commercial clients and government entities. Through its vendor services unit, equipment finance programs are developed for manufacturers, distributors and resellers in the U.S., Canada and Europe. Key Equipment Finance's specialty finance group includes a lease capital markets team to support corporations looking to optimize risk and revenue, and a lender finance team, which provides structured facilities to various sectors of the specialty finance market.
Headquartered outside Denver, Colorado, Key Equipment Finance manages $8.5 billion in assets and originates nearly $4 billion of equipment financing annually. The company has management and operations bases in Albany, New York; London, England; Frankfurt, Germany; Madrid, Spain; Milan, Italy; Paris, France and Toronto, Canada. The company, which supports clients in 17 countries, employs approximately 500 people worldwide and has been in the equipment financing business for 40 years. For more information, visit http://www.KEFonline.com/
About Energy Systems & Installation, Inc. (ESI)
ESI is a turnkey energy solutions company that works with our client partners to design, finance, purchase, and install renewable and high efficiency energy systems. ESI has worked with municipalities, large companies, and agribusinesses to incorporate cost-effective energy savings technologies into their operations. ESI has corporate offices in Jonestown, Pennsylvania and satellite offices throughout the northeast. ESI can be reached by calling 877-374-7697 or visiting http://www.esipowercorp.com.
About Credit Plus, Inc.
Credit Plus, Inc. provides intelligent insight to mortgage professionals so they can make smart lending decisions. Headquartered in Salisbury, Md., the company's products and services include credit reports, scoring tools, Tax Return Verifications, fraud prevention, Undisclosed Debt Monitoring™ powered by Equifax, verification services, flood reports, title services, appraisals, and more. For more information, please call Credit Plus at 800-258-3488 or visit http://www.creditplus.com.