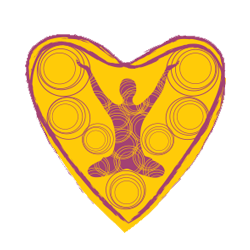 Tucson, AZ (PRWEB) January 20, 2014
Participants will enjoy the beautiful surroundings of the COD Ranch at the foot of Mount Lemmon in Oracle, Arizona. This retreat center is nestled between the 30,000 acre Coronado National Forest and a bordering 6,000 acre state park and wildlife preserve. The fourteen-acre ranch features 23 casitas reflective of the old west and colonial Mexico. Renowned Chef Loren will be there to cater each of the delicious main meals. Outside, you'll enjoy the campfire pit and open-air patio area, recline on the hammock, or warm yourself with a hot cocoa or coffee in the dining room.
This yoga experience offers a wide variety of classes and activities all inclusive in the package price. Those activities include yoga, a journaling workshop, healing tough, health issues and diet workshops, beginning meditation, wet-plate collodion photography, intuitive energy healing, drum circle, live coach elements, Audubon-presented birds and gardening, hiking, geo-caching, massage and facials and much more.
For more information go to http://www.joyfulheartsyoga.com and download the brochure for a complete list of scheduled activities included or contact Tim Howell, the proprietor of Joyful Hearts Yoga at 520-808-9383.
About Joyful Hearts Yoga: Joyful Hearts Yoga is owned by registered yoga teacher, Tim Howell. This locally owned Tucson business leads Tucson yoga classes for people of all ages in all stages of yoga. Some of the different types of yoga he teachers are Hatha Yoga, Power Yoga, Gentle Yoga, Back Care Yoga, Prenatal Yoga and Meditation. For more information visit http://www.joyfulheartsyoga.com or contact Tim Howell at 520-808-9383.