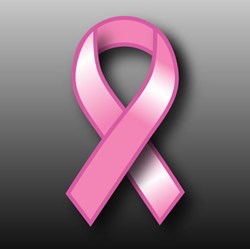 Emma's Haircut addresses difficult issues about cancer in a sensitive, informative way. This film, coupled with a discussion group, will be an invaluable resource for families facing cancer-related challenges.
Philadelphia, PA (PRWEB) January 22, 2014
Flo Gelo, D.Min, NCPsyA, Associate Professor in the Department of Family, Community and Preventive Medicine and the Behavioral Science Coordinator for the Family Medicine Residency Program at Drexel University College of Medicine, as well as the Director, of the Humanities Scholar's Program, has recently been nominated for a Scattergood Behavioral Health Foundation Innovation Award for distribution of her emotional and evocative short film, "Emma's Haircut." This film is an intimate and bittersweet glimpse into the life of Emma Mon, a 32 year old wife and mother of two young children, who, when newly diagnosed with breast cancer, is faced with her own mortality and uncertainties about how to explain her illness to her young children. As Emma asks in the film, "When a mother's most basic instinct is to protect her children, how does she go about telling them she has cancer?" With the support of her husband Tom, Emma orchestrates an innovative and proactive way to safeguard the mental and emotional health of their young children and ultimately, promote coping for the family. Dr. Gelo's film compassionately and thoughtfully illustrates how breast cancer impacts not only an individual, but also the whole family.
According to Kelly Harris, Director of the Cancer Support Community of Greater Philadelphia who nominated the project for this award, "Emma's Haircut addresses difficult issues in a sensitive, informative way. We know first-hand how important it is to have support, information and education while going through a cancer diagnosis and subsequent treatment. This film, coupled with a discussion group, will be an invaluable resource for families in the most difficult of situations." By sharing the struggles of Emma and her family, Dr. Gelo hopes to raise awareness of the importance of emotional, as well as physical, health in caring for young mothers and families facing cancer.
Interested individuals can to http://www.scattergoodfoundation.org/innovideas/cancer-support-community-greater-philadelphia# to view "Emma's Haircut" and leave a comment. Comments are being accepted until February 1, 2014, to inform the judges of the award. If chosen, the Scattergood Behavioral Health Foundation Innovation Award will fund the creation and distribution of an educational and resource guide to supplement the film – enhancing support for thousands of families coping with cancer.
The body of Dr. Gelo's work focuses on helping those with chronic and terminal illness, particularly on cultural and religious diversity and medical decision-making at the end of life. As a former hospital and hospice chaplain, Dr. Gelo brings over twenty-five years experience working with patients receiving palliative care to her roles as pastoral psychotherapist in private practice and as Clinical Interventionist at Fox Chase Cancer Center. In her ongoing efforts to disseminate information to mental health providers, Dr. Gelo authored Integrating Spirituality into the Care of Medically Ill Patients: The Ethical Role of the Mental Health Professional a continuing education course available at HealthForumOnline, a nationally-approved provider of online CE courses for psychologists, social workers, counselors, and other allied health professionals.
HealthForumOnline's resource library incorporates continuing education courses that reflect a sensitivity to patient and caregiver demands. In addition to Dr. Gelo's CE course, HealthForumOnline's extensive online CE library includes courses such as Anticipatory Mourning in Alzheimer's Family Caregivers, Bereavement: A Comprehensive Guide for Health Professionals, Cancer in the Couple: Clinical and Ethical Considerations within the Dyad, Facilitating Adjustment in Families with a Chronically-Ill Child, and Self Care for Professional Alzheimer's Caregivers. HealthForumOnline provides health professionals with nationally-approved online CE courses that are easily accessible and cost-effective, enabling them to assist patients and their caregivers in coping with illness.
###