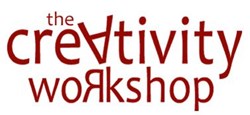 We're excited and extremely honored to have reached 10 consecutive years teaching in Prague.
New York, New York (PRWEB) January 23, 2014
Representatives with The Creativity Workshop (http://www.creativityworkshop.com) announced that it has reached its10th consecutive year of teaching its workshop in Prague.
"We're excited and extremely honored to have reached 10 consecutive years teaching in Prague," said Ceci Glusman, spokeswoman for The Creativity Workshop, which will host its next workshop in Prague March 23-29.
Glusman explained that The Creativity Workshop in Prague will meet for five days, three and a half hours per day (from 09:00 AM to 12:30 PM).
Class, according to Glusman, will be held at Hotel Paris, in which she described as a beautiful Art Nouveau building in Prague's historical center, in a section primarily open to pedestrians only.
"From here, you will be within easy walking distance of Old Town Square and Wenceslas Square," Glusman pointed out, before adding, "The Creativity Workshop in Prague will help you become more creative in your personal and professional life; the creativity training we provide uses the tools of creative writing, memoir, art, photography, storytelling, mapmaking, and guided visualization."
The workshop's spokeswoman went on to note that traveling outside one's own culture is known to be one of the greatest ways to stimulate creativity and achieve self-discovery.
"We have chosen Prague to be one of our worldwide locations on account of its unique inspirational qualities," Glusman said.
Home to Kafka and Mozart, Prague, Glusman stressed, is a charming city of grand pastel-colored buildings, world-class music, enchanting puppet theatres, and verdant parks.
"While your surroundings and experiences in Prague will help to awaken your imagination, the techniques we explore in class will sharpen your appreciation of Prague," Glusman said.
Stephanie Satie, an actress and playwright from Los Angeles, recommended the upcoming workshop in Prague based on her personal experience.
"The Workshop was a wonderful celebration of our individual possibilities. Everyone jumped in wholeheartedly and supported each other's undertakings," Satie recalled. "One of the biggest surprises was the effect of drawing on my work and life. I'm one of those non- drawing people, but as I sketched, it helped me to see more and more. I can't wait to take the Workshop again. It is food for life."
For more information, please visit: http://www.creativityworkshop.com/prague.html and http://www.creativityworkshop.com/whoweare.html.
About The Creativity Workshop
The Creativity Workshop is based in New York City and is taught around the world.
The Creativity Workshop was established in 1993 by educator and writer Shelley Berc and multimedia artist Alejandro Fogel. The organization is dedicated to teaching individuals and groups about creative processes.
Contact Details:
The Creativity Workshop
One Columbus Place
40th Floor Suite N40F
New York, NY 10019
Tel: (212) 203-3252
Email: questions(at)creativityworkshop(dot)com
Source: The Creativity Workshop
###