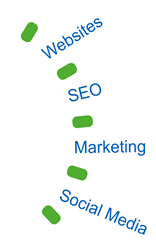 DigiGo websites use inner page real estate to promote dealerships' unique selling propositions.
Costa Mesa, CA (PRWEB) January 22, 2014
Today, KPA introduced DigiGo, a digital marketing company created with the understanding that dealers require more than just a website, generic SEO program, or a social media page to compete in today's competitive and rapidly evolving market place. Dealerships require a partner that understands how digital technology has transformed the car-buying experience for both dealers and consumers. DigiGo delivers a fully-integrated digital marketing program with websites, SEO, SEM, and Social Media working together to increase engagement and turn shoppers into buyers.
Vane Clayton, President and CEO of KPA noted, "Now more than ever, dealership success is reliant on a comprehensive and forward thinking digital marketing strategy. DigiGo combines the strength of KPA's 27-years of experience in dealership operations and reputation as a trusted partner with TK Carsites' award winning websites and innovations in SEO to deliver a digital marketing program that allow our clients to dominate in their primary market area."
"DigiGo optimizes a dealership's entire online presence. DigiGo's approach to social media places a higher value on sales over 'likes,' with an SEO strategy that emphasizes custom content and delivery of consumers to your website, instead of just high search rankings," said Richard Valenta, founder of TK Carsites and Vice President of Digital Marketing Products for DigiGo. "The in-house DigiGo creative services team builds custom websites with an 'inventory first' approach to website design. Incorporating innovations in vehicle detail pages, DigiGo websites use inner page real estate to promote dealerships' unique selling propositions. Our on-site consultants assist clients in creating and managing a comprehensive digital marketing program designed for results in their primary market area. As an OEM certified website provider, DigiGo ensures compliance while remaining dealer focused."
DigiGo offers custom websites, SEO, marketing programs, and social media management to optimize their clients' total online presence to increase web traffic, customers, and market share.
Meet the DigiGo team at the upcoming NADA Conference and Expo, Booth #5147, January 25th through January 27th 2014.
About DigiGo
DigiGo provides the most innovative internet marketing and social media solutions available to the automotive industry. DigiGo products and services are used by over 1000 dealerships that trust DigiGo to help them use digital marketing to gain competitive advantage in a transforming marketplace.
DigiGo is a KPA company. KPA purchased TKCarsites, the award winning automotive website and SEO provider in 2011. KPA combined their expertise in dealership operations and client services with TK Carsites' technical wizardry to create DigiGo.
About KPA
KPA is a dealer services and Internet marketing provider for over 5,100 automotive, truck, and equipment dealerships and service companies. KPA provides consulting services and software for three industry-specific product lines: Internet Marketing, HR Management, and Environment & Safety. KPA was recognized on the Inc. 500/5000 list of fastest growing companies in 2012 and in 2013.
Find DigiGo on Social Media:
Facebook: DigiGoMoveAhead
Twitter: @DigiGoMoveAhead
Pinterest: DigiGoMoveAhead
Website: http://www.digigo.com