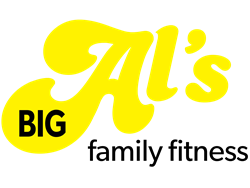 Big Al's Family Fitness to host Wellness Day!
Amityville, NY (PRWEB) January 20, 2014
Big Al's Family Fitness will be holding a Wellness Day on Monday, Jan. 27, at their Long Island gym at 104 Merrick Road in Amityville Village. Wellness Day will include several classes and fun activities, as well as treats. Big Al's Family Fitness hosts the event as a way to give back to members and encourage those who are not members to come in and check out the gym.
Big Al's Personal Training Department will be conducting four classes during the day. These classes will be open to all. Outside vendors will also be in attendance to offer products & services. Big Al's Family Fitness will also be launching a Skinny Jeans Contest during Wellness Day. Contact Big Al's Family Fitness to find out more about the details of this contest.
Wellness Day will also mark the grand opening of YoLuvIt Frozen Yogurt inside of Muscle Maker Grill, which is right next door to Big Al's Family Fitness. With every purchase of FroYo, customers will receive a piece of cake from The Cake Boss.
Stop by and learn about Big Al's state-of-the-art fitness center and all the benefits of a membership. Meet Big Al's personal trainers and ask about their fitness classes. Current and non-members can stop by and enjoy extra amenities offered for Wellness Day by Big Al's Family Fitness.
About the company:
Big Al's Family Fitness is a fitness facility centrally located in the heart of Amityville N.Y. The club itself has been in the Amityville community for more than 13 years. Their goal is to help the community live a long, happy and healthy lifestyle. They provide endless amenities to help aide in the fitness journeys of their members. Big Al's is non corporate in that they are less concerned with a profit and loss statement and more concerned with the overall well being of patrons. Their 40,000-square-foot gym has everything their customers could possibly need to get in shape and stay healthy. Check out everything Big Al's has to offer by visiting the website: http://www.bigalsfamilyfitness.com.