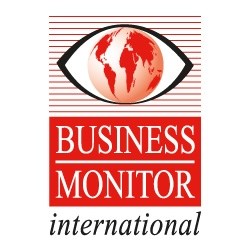 (PRWEB UK) 21 January 2014
Business Monitor has just released its latest analysis on oil & gas investment opportunities in developed states in their new whitepaper, 'Developed States Investment Opportunities in Oil & Gas: Risk/Reward Analysis.' The whitepaper includes Business Monitor's country comparative risks and rewards ratings tables for the oil and gas industry in each country across developed states, as well as specific analysis on four countries of particular interest– US, Germany, Japan and the UK - including key trends and developments.
A snapshot of the whitepaper:
"North America maintains the top spot in our Developed States Risk/Reward Ratings (RRRs). Continued jockeying for the top spot between Canada and the US underscores the extent of competition between these strong markets. In Europe, North Sea duo Norway and the UK maintain their strong showing in our upstream rankings, bolstered by a resurgence of activity in their prospective offshore. While momentum on shale gas poses some long-term upside to the upstream scores of a number of European markets, we see continued downside risk to downstream scores stemming from a muted outlook for consumption and the likelihood of further refinery closures on the continent."
Canada and the US retain first and second place in our Developed States Oil & Gas RRRs. After trading places last quarter, the North American duo have again swapped positions at the top of our Developed States Oil & Gas RRRs, with Canada now taking second place in our most recent update. The back and forth underscores the extent of competition between the markets, each of which has a number of notable strengths that could see rankings change again.
Outside of the top two spots held by North America, our overall rankings have remained largely stable, reflecting the slower pace of activity. Germany, with its large and open market (and sizable refining sector), continues to hold on to third place in our overall rankings while the North Sea producers - the UK and Norway - round out the top five.
Bolstered by strong investment in exploration and production (E&P), including licensing rounds and major discoveries, we could see Norway's rankings boosted by a strong upstream performance with more limited prospects for downstream gains. Similarly, although with a more muted upside, the UK could be in store for upstream gains with a push for both shale gas and both greenfield and brownfield investment in the North Sea…
To read the rest of this brand new whitepaper and to gain access to even more of Business Monitor's expert views and analysis, please click here or contact Sarah Sutcliffe at Press(at)businessmonitor(dot)com.
Business Monitor is a leading, independent provider of proprietary data, analysis, ratings, rankings and forecasts covering 195 countries and 24 industry sectors. It offers a comprehensive range of products and services designed to help senior executives, analysts and researchers assess and better manage operating risks, and exploit business opportunities.