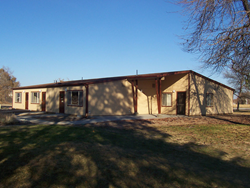 we have a very diverse range of industries in this region, and all of them have a need for our products.
Spokane, Washington (PRWEB) January 21, 2014
This position will combined management, offerings and strategy for Design Space under a unified management team for the two branches led by Bill. The combine territory will cover eastern Washington, eastern Oregon, northern Idaho, and western Montana.
In his new role, Bill will be putting years of experience to work for Design Space and their customers in these important markets. With his background as a general manager he intends to focus on delivering "best in class" in all areas of the operation. Sales responsiveness, fleet condition, operations, and on-site service offerings will all receive his attention. Design Space is already an established leader in these markets. Their branch has been located in Spokane and serving eastern Washington longer than any other mobile office or modular building dealer or contractor. They already have the largest fleet in the region, but Bill and Design Space also plan on growing the business further. As Bill points out "we have a very diverse range of industries in this region, and all of them have a need for our products." "My job is show them what a great solution mobile offices and modular buildings can be for their space needs, and then deliver." The industries Bill is referring to include construction, healthcare, agricultural, schools and Universities, auxiliary office space for plants and manufacturing, government which includes the Forrest Service and Hanford, and of course commercial clients. Whether they need job-site trailers, short-term mobile offices, storage containers, or permanent modular buildings, Design Space can help them. Just as Bill says, "it's hard to imagine a business that cannot use our products in some way."
For more information or to learn more about modular buildings and mobile offices, you can visit the Design Space website at http://www.DesignSpaceModular.com, or call 866-889-7777.