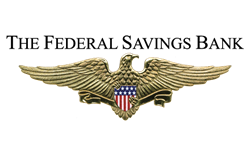 Chicago, IL (PRWEB) January 20, 2014
New housing starts declined by nearly 10 percent on a month-over-month basis in December, but did rise slightly on an annual basis, according to a recent report from the U.S. Census Bureau.
Data revealed that new construction dropped by 9.8 percent from November to December 2013, though the 999,000 privately owned housing starts from December represented a 1.6 percent jump from a year earlier. The comparisons are indicative of a year-end slowdown while providing some context in terms of the broad state of the housing market. The revised figure for housing starts in November totaled 1.11 million in November and 983,000 in December 2012, Housing Wire reported.
A single-family start rate of 667,000 units was exhibited in December - a 7 percent dip from November's rate of 717,000 units. Building permits for privately owned housing units also declined in December, down 3 percent from November's revised rate of 1.1 million units but up 4.6 percent from the December 2012 estimate of 943,000.
A catalyst for recovery
An influx of new supply remains vital to the housing market's ability to sustain itself over the long term - especially in coastal markets like Boston, Los Angeles, New York, San Francisco and San Diego where inventory shortages led to sometimes-volatile rates of price appreciation in 2013 - but Trulia chief economist Jed Kolko cautioned that month-to-month comparisons of housing starts can be misleading. In particular, December data may have been skewed by extreme cold that crushed the Midwest and Northeast, causing many projects to stall or cease operation.
"Construction is much farther below long-term normal than home prices and sales volumes, which have largely recovered," Kolko told Housing Wire. "Slow household formation and elevated vacancy rates explain why construction remains far below normal."
Year-over-year comparisons, Kolko explained, often serve as better barometers for the true state of the market. Based on those gauges, start rates in December exhibited improvement in almost every regard, but the rate at which new units are being constructed still lags behind the demand that persists in many areas.
For homeowners looking to get a low cost mortgage in 2014, an inventory jolt would be welcome for the sake of affordability. As the Federal Reserve continues to reduce its rate of stimulus, mortgage interest rates figure to rise as the private market compensates for the reduced rate of infusion. As a result, a revitalized supply would ease the burden on prospective home buyers and facilitate sustainable growth for the market going forward.