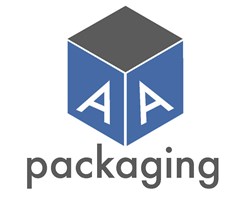 There are many misconceptions about what qualifies as child safe packaging.
Commerce, CA (PRWEB) January 20, 2014
It is official, marijuana is legal for recreational use in Colorado, but many owners are still scrambling to find packaging that complies with the states mandate for child-proof containers. This big push for child safety is in response to accidental ingestion of marijuana by children in 14 incidents between 2009 and 2011. With the law in effect and the stores open for business, critics say that the number of incidents will rise if compliance with packaging regulations is not enforced.
"There are many misconceptions about what qualifies as child safe packaging." Says a representative of A&A Packaging, a California based company specializing in dispensary supplies "There are some companies selling substandard containers like opaque marijuana baggies with tiny clips on the top and calling them childproof. We don't sell those. To meet the requirements we sell opaque, child resistant reverse cap vials proven to prevent accidental ingestion."
Concerns over accidental ingestion of Marijuana by children has prompted legislation in Colorado mandating child safety measures such as reverse cap vials on par with that found on potentially harmful over-the-counter medication. Although they have traditionally sold marijuana in packaging such as clear plastic bags, dispensaries that fail to comply with the new regulations risk losing their license to sell their product. Since many of the sales outlets are new or not yet established, there has been a scramble to meet the standards.
"There has been a significant increase in orders of opaque child resistant vials ordered from Colorado dispensaries within the last few months," a company representative for A&A Packaging said when asked about how the new laws are effecting orders of marijuana dispensary supplies. Although primarily in response to initiatives permitting recreational use of marijuana by adults, the regulations will also regulate the sale of medical marijuana.
Last year there was a run on dispensary supplies in the wake of the announcement of the new requirements, but vialsondemand.com quickly responded to the new demand and built a product line to meet and exceed the regulations. "The enforcement of child safe packaging in Colorado caused our customers in those areas to buy out our stock of child resistant containers in almost all color selections, but we adjusted our stock and increased our purchase quantities to ensure could meet the demand for these products."
Suppliers nationwide are gearing up to meet this new need in the marijuana industry and ensure child safety. At last count there were twenty state with medical marijuana legislation and growing. With Washington and Colorado leading the way with recreational legalization, soon that number may be much higher. The debate on child safety will continue, but the growing legitimacy of marijuana dispensaries calls for safety and compliance in the packaging of their ever popular product.
A&A Packaging is a California-based company that specializes in providing storage containers and products for customers and dispensaries of recreational and medical cannabis. For more information on state complaint labeling and packaging, please contact A&A at (888) 315-2453 or visit their website by at http://www.vialsondemand.com.
For more on Colorado's marijuana legislation on child safety containers, visit The Denver Post: http://www.denverpost.com/marijuana/ci_24674467/shops-racing-bag-safety and http://www.denverpost.com/ci_22912949/colorado-pot-accidents-spur-call-childproof-packaging