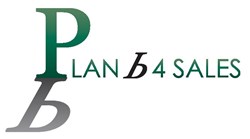 Plan B's team has a long and demonstrable record of bringing world class products to market and we're very pleased they will apply this expertise to Flume.
New York, NY (PRWEB) January 22, 2014
Plan B 4 Sales and Saratoga Data Systems have announced that they are partnering to market Saratoga Data System's FlumeTM, an assured data delivery and acceleration product. Flume is used primarily in network management applications to compensate for latency, intermittency, corruption and congestion found in long haul telecommunication of large objects across global, and sometimes suspect, wide area networks.
Greg Fairbank, CEO and President of Saratoga Data noted that "Saratoga Data Systems is extremely pleased to be working with Plan B to enhance its sales and marketing efforts. We have researched, patented and built a breakthrough software solution, Flume TM, to move internet data over the most challenged of network connections. Customers in financial services, engineering and product development and the US military use Flume to move their most trusted and sensitive data at record speeds, with absolute accuracy. We're very excited to work with Plan B to extend our efforts to the broader marketplace. Plan B's team has a long and demonstrable record of bringing world class products to market and we're very pleased they will apply this expertise to Flume."
Steve Mount, CEO of Plan B 4 Sales adds: "Flume is delivering amazing results within some of the most difficult military and commercial networks. We believe there are numerous commercial applications that require the same network management and acceleration capabilities. We've begun actively pursuing market opportunities together and Saratoga's tech support, implementation capabilities, product performance and reputation for delivery are all stellar. This is a great partner for Plan B.
About Saratoga Data Systems:
Saratoga Data Systems focuses on solving the problems associated with extreme data volumes. The Saratoga Optimization Platform provides businesses with the ability to manage data size, increase performance of data processing applications, and to move the data to its destination far faster than previously thought possible.
Saratoga Data is a privately held company founded by a group of data processing, storage and semiconductor tool industry veterans who have been collectively responsible for the development and sales of industry standard software applications used around the world.
About Plan B 4 Sales:
Plan B 4 Sales is a sales and marketing incubator, offering a wide array of contract sales strategy, sales enablement, go to market and brand development services. Our contract sales resources are all tenured, enterprise technology sales people with at least 15 years experience opening doors, defining client needs and closing business. Our trainers and service partners have all been delivering the services defined on our web site for at least 8 years. We are well equipped to help a start up develop an initial sales effort, or provide an existing sales force with the tools and techniques to accelerate growth and attain organizational stability. Whether you are seeking seed capital, a mezzanine round or simply preparing for the next board meeting, a Plan B 4 Sales engagement will make you much better prepared for the sales and revenue projection questions that invariably arise. We are very adept at finding low hanging fruit that delivers a lot of juice with a little squeeze.