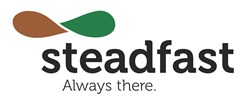 Our Microsoft engineers can analyze, design, deploy and customize a full solution, while helping save costs.
Chicago, IL (PRWEB) January 23, 2014
Steadfast (http://www.steadfast.net), a leading Managed Cloud and Infrastructure Services managed provider of cloud, dedicated, colocation and disaster recovery, today announced the expansion of its high-availability Microsoft services, including Microsoft SQL, Exchange, Sharepoint and Hyper-V.
"With the addition of these Microsoft services, businesses now can choose from a full suite of Microsoft solutions. Our Microsoft engineers can analyze, design, deploy and customize a full solution, while helping save costs," states Karl Zimmerman, Owner/CEO of Steadfast. "Our services and products are backed by our 'Always there: approach,' which means our engineers will work with you every step of the way through implementation."
The advantage of hosting Microsoft products with Steadfast, is businesses can host their servers in a fully redundant Tier III data center, with 100% power and network uptime SLA. In addition, when customers host their Microsoft products with us, they have the flexibility and control they need with a public, private or hybrid cloud. They can combine the scalability and deployment of the public cloud, with the security and performance of a dedicated private cloud.
"We take all of the guess work and headache out of moving Microsoft products to Steadfast," states Joe Bong, CRO of Steadfast. "Our implementation engineers will work with customers to help move their existing workloads, including license transfer assistance and migration of their Windows server setups, whether it is a single server or their entire infrastructure. This allows a company to focus on growing their business and peace of mind that their infrastructure is being taken care by qualified engineers."
Introductory Offer: Host your Solution with Steadfast
As a special introductory offer, Steadfast is offering 25% off dedicated Windows servers for 3 months when customers host their Microsoft solutions with Steadfast.
About Steadfast
Founded in 1998, Steadfast is a Chicago-based IT infrastructure provider with fully redundant data centers in Chicago and New York that prides itself on its "Always there" philosophy, with comprehensive managed services and support. Steadfast's managed services include dedicated servers, colocation, cloud hosting, and hybrid hosting and disaster recovery services. These services are all highly customizable and designed to give customers maximum flexibility. By combining services, enterprises can create unique infrastructures tailored to specific requirements. Steadfast's customers include organizations of all sizes, from small and medium businesses with single cloud hosting accounts to larger companies with multi-gigabit setups.
For more information about Steadfast, visit http://www.steadfast.net.