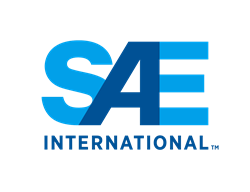 SAE International's officers and directors began their terms 08 January 2014.
WARRENDALE, Pa. (PRWEB) January 20, 2014
SAE International's general membership has elected officers and directors to its Board of Directors.
2014 President

Daniel M. Hancock, President, DMH Strategic Consulting LLC
2014-2016 Vice President Commercial Vehicle

Thomas R. Stover, Vice President and CTO – Vehicle Group, Eaton Corporation
2014-2015 Treasurer

Ronald Rath, Managing Director, Marx Consulting Group LLC
2014-2015 Assistant Treasurer

Robert Ireland, Managing Director, Engineering & Maintenance, Airlines for America
2014-2016 Directors:

Daniel Basch, Engineering Supervisor, Parker Hannifin Corp.
Alba Colon, NASCAR Sprint Cup Program Manager, General Motors LLC
Jay Meldrum, Executive Director, Michigan Technological University
Christopher Myers, Global Director, John Deere Product Engineering Center
Officers and Directors began their terms 08 January 2014.
SAE International is a global association committed to being the ultimate knowledge source for the engineering profession. By uniting over 138,000 engineers and technical experts, we drive knowledge and expertise across a broad spectrum of industries. We act on two priorities: encouraging a lifetime of learning for mobility engineering professionals and setting the standards for industry engineering. We strive for a better world through the work of our philanthropic SAE Foundation, including programs like A World in Motion® and the Collegiate Design Series™.