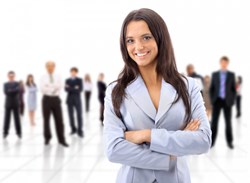 MedMatch runs extensive search parameters based upon keywords, allowing recruiters to define and search for highly specific job skills.
Ponte Vedra, FL (PRWEB) January 22, 2014
MedMatch is a proprietary tool developed by MedMasters to automatically match credentials and skill sets of a medical professional with the job specifications of the job advertiser.
At http://www.medmasters.com, recruiters can source active and passive candidates because all its members are able to upload a résumé or CV, as well as mark searchable credentials on their profile page. When a recruiter posts a job, the MedMatch feature automatically searches for candidates that meet the requirements of job advertisements based on job title, location, professional type, job functions and specialties, or résumé/CV keywords. For a job advertiser, this acts as a screening tool that automatically feeds member profiles to them and matches them up with the jobs recruiters post. The results are given a quality score based on how well the job candidate matches the job advertisement specifications. Because MedMatch search is quantifiable, recruiters can see to what degree any given applicant matches their search criteria.
"Recruiters as well as candidates benefit from our upgraded software," explains company CEO and founder, Rick Fromme. Since MedMatch runs extensive search parameters based upon keywords, recruiters can define and search for highly specific job skills and acumen in looking for candidates to fill positions. This is true regardless of whether a member uploads their résumé or completes an electronic résumé. The electronic version is similar to what sites such as LinkedIn do. "It's essentially part of a members' face page, where one can post his or her job history and industry related skill sets," says Fromme. "Generally it's a more succinct version of a paper résumé." Nonetheless, MedMatch can still identify crucial keywords recruiters need to ascertain if candidates are a potential match.
Job advertisers can also elect to receive notifications of new members who have joined the site that match their existing job postings. For active and passive job seekers, MedMatch works in two ways: First, it acts as an alert system, where they can be notified of new job posts that match what type of job they're looking for. Secondly, the premium package gives job seeking members an added boost by automatically delivering their profile to job advertisers and the associated jobs if their profile matches the requirements of the position.
Even passive members, those not actively seeking new job opportunities, can have their résumés scanned and considered by recruiters. "So even though you may not be looking for a better opportunity, with MedMatch, one may just come along even when you're not actively job hunting," says Fromme.
The ability of applicants to post a full, PDF or Word version of their résumé is very important, says Fromme, because that's where the keyword search culls from as well as a member's job title such as "perioperative nurse." Recruiters are also able to query different specialties and sub-specialties. This ability to fine-tune potential candidates' areas of expertise is what sets MedMatch apart from general job boards that are not specific to health care. Furthermore, recruiters can connect with professionals and search for them based on industry title, job function(s), specialty(s), location and other parameters, thus allowing recruiters to vet job candidates even more thoroughly. "A generalist job board may return results for a 'Hospital Manager,'" Fromme says, "but it's not definitive as to what type of manager it is because the search criteria are not specific enough. Many of these job boards are too generalized. Whereas a manager for a hospital's pharmacy requires different experience and skill sets than an OR's business manager or a lab manager ... There may be more than fifteen different types of managers in any given hospital. In a large medical center, even more."
MedMatch allows recruiters to hone in and pinpoint their search based on title, specialty, job prerequisites — or, for example, if pertaining to medical sales, even the name of a particular medical device. "It acts on all the nomenclature relevant to the medical community, which is highly particular and definitive. Someone searching for a salesperson for spinal implants can select terms such as 'neurosurgery,' 'spinal implants,' 'medical devices,' or even the name of particular device or manufacturer, such as 'DuPuy 6.35 Spine System' and they'd omit the term 'pharmaceutical.' So it's very specific."
MedMasters takes things several steps further. Recruiters and hiring managers are able to view an applicant's entire profile page, which can include references, recommendations, expert personality assessments, awards, third-party feedback, star ratings and even a video profile so they can learn more about potential hires even before meeting them in person. Hence, MedMasters is able to provide recruiters far more information about candidates' strengths and aptitudes than what a passive résumés can. This is invaluable to both job seekers and recruiters.
For more information, visit http://www.medmasters.com.
Contact:
Rick Fromme
904/373.0772
MedMasters LLC is the most comprehensive professional networking and career management site in the medical community. By combining the best features of social media and professional networking with that of traditional job boards and lead sourcing, we are the natural evolution of the career management and fulfillment process. MedMasters features an easy-to-use interface and multiple tools to make connecting easy. MedMasters serves a wide range of health care-related personnel such as medical sales representatives, hospital administrators, doctors, nurses, medical providers, clinicians, allied health care professionals, health care IT professionals, medical employers, distributors and recruiters.