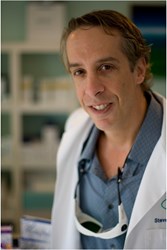 The Spectra Laser Acne Peel leads to control of acne in most patients with no downtime and no discomfort.
Destin, Florida (PRWEB) January 21, 2014
Acne is a fairly universal problem, affecting 80% of the population at some point of their lives. A subset of people suffer from moderate to severe forms of the disease and seek medical attention. It's the number one reason that people seek out a dermatologist. Treatment options consist of topical medications, oral medications, life style and diet changes, chemical peels, and laser treatments. There is a growing concern regarding long term affects of antibiotics and the potential for resistance as well as the very well known side effects of Isotretinoin. A very effective treatment gaining popularity has been off label use of Levulan. The downside with Levulan is that for 36 hours, the patient must completely protect from all sunlight exposure to avoid getting over treated, called "phototoxicity".
The Spectra Laser Peel offers a no downtime, painfree solution to acne. It can immediately help control active acne, as well as help prevent future outbreaks. It leads to decrease sebaceous gland production of sebum (shown in clinical studies), the primary reason an individual gets acne. The heat from the laser dries up active pimples and helps kill active infections.
The Spectra Laser Peel begins with placement of a charcoal liquid on the skin. It is allowed to absorb for about 10 minutes into the superficial skin layers and the sebaceous glands. After the 10 minutes, the procedure starts using the laser to gently heat the skin and anywhere where the charcoal absorbed. The next pass with the laser causes vaporization of the charcoal and in doing so, about 20 microns of the epidermis is removed. This creates a nice superficial peel of the skin, leaving it with a clean, fresh appearance and glow. The active acne and sebaceous glands are further heated on this pass and subsequent 3 passes with the laser. The last pass with the laser just targets any ongoing acne with even more heat. Throughout the procedure, the patient experiences only a mild heat sensation. Immediately afterwards, they can go in public. Follow up treatments are scheduled at 1-2 week intervals until the acne is controlled.
In patients without acne as their primary concern, the procedure has been called the "Hollywood Peel" because it has been used frequently on stars just before their red carpet appearance. It gives them a refreshed look with no downtime.
Dr. Steven Weiner is a Facial Plastic Surgeon practicing in Santa Rosa Beach, Florida, between Destin and Panama City Beach, Florida. His practice is devoted to Lasers and Injectables.
Website: http://www.theclinique.net
Blog: http://stevenfweinermd.wordpress.com/
YouTube: http://www.youtube.com/user/StevenFWeinerFacial