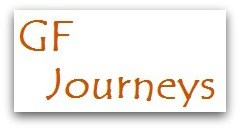 With this tour, I wanted to create a truly special experience, filled with amazing food, but with none of the usual GF dietary hassle.
San Francisco, CA (PRWEB) January 22, 2014
GF Journeys (http://www.gfjourneys.com), a travel service designed specifically for those with celiac disease or gluten sensitivity, has created a new tour to Italy that eliminates the stressful details of both travel and diet, so guests can truly relax, unwind and enjoy their vacation.
As anyone with celiac disease or gluten sensitivity knows, finding a safe meal away from home can be a big challenge. This gets even more complicated when traveling abroad. Difficulties communicating, questions about food safety and preparation, and just finding a GF-friendly hotel or restaurant can take the joy out of travel, and make the whole experience unnecessarily stressful.
GF Journeys brings back the joy of travel with the launch of "Gluten-Free Italy: Travels through Tuscany, Parma and Rome," a special food tour hosted by Gina DiPrima, the company's founder.
"Managing a special diet is a daily grind," says DiPrima. "And planning a gluten-free trip can be a lot of work. With this tour, GF Journeys takes care of every detail, including GF hotel and restaurant recommendations and reservations. The tour gives guests with challenging diets a much-deserved break so they can enjoy the art of travel without worry."
She goes on to say, "This tour is of great personal significance to me. When my own young daughter was diagnosed with celiac disease, I learned first-hand how difficult navigating each meal can be. When we traveled abroad, every meal required extensive conversations with hotel and restaurant staff. We were so stressed out by the end. With this tour, I wanted to create a truly special experience filled with amazing food, but with none of the usual GF dietary hassle."
ITALY TO BE THE FOCUS OF GF JOURNEY'S FIRST TOUR
In an annual survey(1) of travel forecasts and trends for the US Tour Operators Association, members named Italy the most popular destination for their clients in 2014. Yet, for those on a gluten-free diet, the land of pizza, pasta, and panini would seem one of the least friendly destinations.
As it turns out, Italy makes a perfect GF holiday. The extensive outreach campaign of Italy's Celiac Association has contributed to the Italians' high appreciation for celiac and gluten sensitivity. Highlights of the tour include breakfasts of GF breads and pastries, pizza lunches, and gourmet pasta dinners from specially trained chefs.
Reservations for the tour are now being accepted. Space is limited. Visit http://www.gfjourneys.com for the full itinerary. The 7-day tour departs October 14, 2014, from Florence, Italy. Price is $3125 per person (airfare not included) with a discount offered prior to February 28, 2014. Special rates are available to travel agents.
ABOUT GF JOURNEYS
The aim of GF Journeys is to help the GF community experience the joy of traveling by eliminating the uncertainty and anxiety of finding safe hotels and gourmet meals abroad.
The company was created by Gina DiPrima, a travel professional with years of experience in tour operations. When her five-year old daughter was diagnosed with celiac, she was determined not to let gluten stand in the way of her family's frequent travels to Europe. She created GF Journeys to help others enjoy carefree travel to some of the world's great food destinations.
Upcoming GF Journeys will include London, England, Ireland and a special gluten-free family tour to France.
(1) " USTOA MEMBERS REVEAL TRAVEL TRENDS FOR 2014," USTOA press release, December 5, 2013, on the USTOA website, http://www.ustoa.com/press/2014-Member-survey