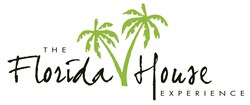 What we're really proud of is taking the scare factor out of treatment. We provide a safe and comfortable facility and program regimen.
Deerfield Beach, FL (PRWEB) January 21, 2014
After providing addiction treatment for countless patients, the Florida House Experience has pledged to publish stories written by alumni who have successfully completed recovery programs at Florida House. The goal is provide hope to others seeking help. Florida House looks forward to finding stories from patients in each of the 50 states in the US. So far, Florida House has helped patients share their stories of rehab success in seventeen states. For instance, Matt, a Florida alumni, has offered his story of substance abuse.
"Matt's story is both tragic and evidence of the recurring problem in Florida," said Dr. Albert Castellon, M.D., Medical Director at Florida House Experience. "Thousands of people die from drug abuse in Florida every year."
According to Matt, he had everything anyone would want in life as a boy: a nice home and neighborhood with loving parents. Unfortunately, he had trouble finding acceptance and fell into substance abuse. With Florida Houses' pledge, Matt relates his heart-wrenching story of his substance addiction and the process that started when a community judge ordered him to get substance abuse treatment before he had even finished high school.
Matt's story is one of despair because he became an addict at such a young age. After years of unsuccessful drug treatment, Matt finally discovered Florida House Experience. After weeks of intensive treatment, he gained enough of a foothold to pursue a sober living program and finally Matt joined a halfway program.
The Event at the Florida House Experience is a way to share other success stories that resulted from the Florida House Experience approach. Florida House is not like 28-day treatment approaches. Florida House starts with a safe but effective medical detox followed by a gradual transitions to lower levels of care to help the individual ultimately try living sober on their own. The personal story event is important because it focuses on the program's approach and material in achieving success. These stories make Florida House Experience stand out because of its strong record of success with addiction treatment in Florida.
To summarize the programs offered at the Florida House Experience, it helps to look at them. Beginning with drug and alcohol detox, patients join programs like resident rehabilitation, day treatment, outpatient treatment, sober living programs, gender-specific programs, trauma programs and alumni programs. It would be constructive to describe them as individualized, gender-specific programs for the treatment of young adults, professionals, baby-boomers and patients struggling with trauma and substance abuse. Each program is designed to provide comprehensive therapy and involve the family in the patient's recovery.
Assets that cause the facility to stand out include many things. Consider their enlightened approach: They understand that the commitment to treatment scares people. "What we're really proud of is taking the scare factor out of treatment," said Dr. Castellon. "We provide a safe and comfortable facility and program regimen."
Patients enjoy upscale living while at Florida House Experience. They advertise the 800-count thread bed sheets and the plush towels in the showers. Each room is equipped with a large flat screen television.
If you want more information about Florida House experience, please call 866-421-6242. Confidential help is available 24/7.