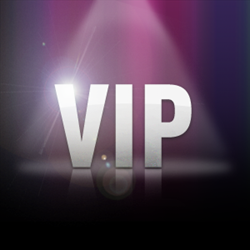 Paying $108 for a basic $54 cuvette is insane.
Farmingdale, NY (PRWEB) January 21, 2014
NSG Precision Cells has been manufacturing quartz cuvette products for over five decades. One of the core benefits that have kept NSG a leader in the cuvette world has been their giving nature when supporting their customers.
Over the past 4 years, customers have come to NSG to get the best pricing on quartz and glass cuvettes. Over 50% of NSG's customers needed a discount in order to make the appropriate purchase for their laboratory. The management at NSG saw a common trend in the spectroscopy field. This trend showed that researchers could not afford the most basic equipment for their experiments.
In response to this, NSG has released a special Cuvette VIP area for their website. This new update allows researchers the benefit of saving thousands of dollars per year. The only action required by researchers is to fill out a quick cuvette survey and then they instantly become a member.
There are a number of benefits that scientists receive when they become a Cuvette VIP member. The first benefit is free Ground shipping on every order that is placed on the NSG website. Researchers will no longer be burdened with paying out $20-$30 per order and they can use this money towards buying the cuvettes that they need.
NSG has also made a special 1 year warranty for their Cuvette VIP members. If the cuvette is bought from their website, then no matter what happens to the cuvette, the customer can send it back to NSG for a free replacement. The VIP warranty covers all types of damage, such as cracks, scratches, optical defects, etc. The Cuvette VIP membership also allows customers the option of purchasing an extended 5 year warranty. The 5 year warranty gives scientists peace of mind knowing that their cuvette investment is safe and secure.
Another great benefit of being a Cuvette VIP is that NSG sends out exclusive savings codes that help save additional money. NSG has plans on giving out very steep discounts for their Cuvette VIP members. Paul Woitovich, manager of NSG, stated that he plans to give customers discounts ranging from 20-30%. "All those cuvette companies who overcharge should be ashamed of themselves," states Mr. Woitovich. He further commented that, "Paying $108 for a basic $54 cuvette is insane."
NSG Precision Cells is very excited to be able to bring this new Cuvette VIP offer to the spectroscopy world. NSG has done their best to give all the tools to researchers who are on a tight budget. The next step is in the hands of the scientists. They need to log on to the Precision Cells website, fill out the quick survey, and become an NSG VIP member today.