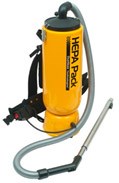 Toronto, ON (PRWEB) January 21, 2014
If you ask the average person on the street what toxic materials exist in older residential homes, they are likely to respond with "lead", "mould", or "asbestos". While these three particles are extremely hazardous, the public is often well aware of these dangers. There are multiple media campaigns dedicated to informing homeowners and renters about the possibility of lead, mould, or asbestos in their home. However, there is another hazardous substance that lurks in many homes, apartments, and businesses. Dust control is a necessary task that must be carried out on many Canadian buildings, and yet numerous people aren't aware of how serious the issue is. WalkersClub Canada is an Ontario-based abatement and restoration supplier with over twenty years of experience in battling toxic and even lethal particles like lead and asbestos. They now aim to lead the charge of infection control in contaminated homes and businesses. To achieve this goal, WalkersClub Canada is announcing a dual pronged initiative to educate contractors about the importance of checking and cleaning dust deposits. In addition, WalkersClub Canada is offering a new range of high quality products designed specifically to curb dust without putting anyone in danger.
Dust is problematic due to being airborne. When large amounts of dust build up and then are disturbed by movement, the air becomes saturated with small particles that can enter the lungs through the nose or mouth. While our body can filter out some of these particles, excessive amounts overwhelm our system and cause disease. Unlike asbestos, people will spot dust in the air but believe that it is harmless. WalkersClub Canada is fighting this misbelief through a series of informative pieces that will be published on their website's blog. These blog entries will explain how people can contract disease or respiratory issues from frequent exposure to dust. Canadians will be encouraged to contact experienced professionals and ensure that their environment is properly purified. A contractor who is working in dust control must be careful not to expose him or herself to excessive amounts of this pernicious material. Products such as a dust vacuum allow for safe and efficient clean up. By addressing both contractors and the general public, WalkersClub Canada aims to make a serious dent in the problem of dust control. For more information, visit their website at http://www.walkersclubcanada.ca/, or call an abatement specialist at 905-664-6075.
WalkersClub Canada
905 664 6075
428 Millen Rd #10
Stoney Creek, Ontario
L8E 3N9