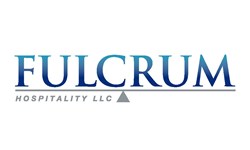 New York, NY (PRWEB) January 21, 2014
This morning, Fulcrum Hospitality LLC ("Fulcrum") announced the appointment of hospitality industry veteran Cheryl Boyer to its senior leadership team as Chief Operating Officer.
Ms. Boyer's 20-plus year background in providing consulting and asset management to institutional investors, lenders and other key industry players is an ideal addition to Fulcrum's existing core team of hospitality executives. Ms. Boyer was formerly the President of Lodging Advisors, a highly regarded consulting practice with which Fulcrum will maintain a strategic alliance.
"Cheryl is a tremendous addition to our growing firm," remarked Steven Angel, Fulcrum's Principal and Founder. "She brings with her a distinguished track record encompassing hotel asset management, institutional advisory and litigation support as well as property acquisition diligence and underwriting. We are exceptionally fortunate to have such a senior-level expert join our team, assisting our advisory clients and supporting our pursuit of additional equity investments in hotels and resorts."
In addition to her time at Lodging Advisors, Ms. Boyer's career includes senior leadership roles with PricewaterhouseCoopers' Hospitality & Leisure financial advisory practice and Hotel Partners, Inc., as well as consulting experience with Landauer Associates and Laventhol & Horwath. She additionally possesses hotel operational experience with Intercontinental Hotels and Accor. Ms. Boyer graduated from Cornell University's acclaimed School of Hotel Administration.
Ms. Boyer is President of WX New York Women Executives in Real Estate and is involved in numerous additional industry organizations. She has authored several articles on hospitality and finance topics and has taught at New York University's Center for Hospitality Industry Studies and has been a guest lecturer at Cornell University.
Fulcrum Hospitality is a boutique operating partner, asset manager, and transaction advisor in the lodging and gaming space. Founded by former Goldman Sachs Managing Director Steven Angel, the firm has principal investments in hospitality assets, maintains acquisitions relationships with major investment banks and institutional private equity firms, and asset manages or advises on over 10,000 hotel rooms worldwide.