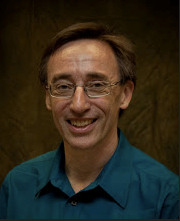 The same techniques have been used successfully in dozens of cases
Pittsburgh, PA and Birmingham, AL (PRWEB) January 23, 2014
Malcovery®, the leader in delivering actionable intelligence that can be applied to neutralize the threats and actions by cyber criminals in the areas of phishing, spam and malware, released today a 'Special Report: Lessons Learned From the Target Data Breach,' a free threat intelligence briefing that analyzes recent reports from key players in the industry to identify the lessons and key takeaways from the recent data breach at Target. Over the past month, details about the breadth of the Target data breach have continued to emerge (Forbes Magazine, 'The Target Data Breach Is Becoming A Nightmare', January 17,2014). In addition to the initial security breach, phishing scams followed, trying to exploit the heightened awareness. This exclusive report by Malcovery is the first analysis of how it happened and what you can do.
This report covers:

Case Study on the Heartland Payments data breach of 2007
An analysis of the files used in the Target data breach
A comprehensive look at "lessons learned" from this attack
"The Target Data Breach is an important time for those who are defending large networks to consider how they would detect such a breach in their own enterprise," stated Gary Warner, author of the report, as well as Chief Technologist and cofounder of Malcovery. "The same techniques have been used successfully in dozens of cases. It's important that we discuss why traditional security solutions are not catching the Indicators of Compromise. That's why we're putting out this Special Report."
To receive a copy of this report, please visit http://info.malcovery.com/target-hacker-tools-provide-breach-insight.
Malcovery was launched in early 2013 as a result of an exclusive worldwide license with the University of Alabama at Birmingham (UAB) and based on research conducted at the UAB Center for Information Assurance and Joint Forensics Research (CIA|JFR). The company has quickly gained commercial success with enterprise customers such as eBay, Facebook, IBM, VISA, Citi, Assurant, Regions, and LinkedIn. Key partners and resellers include IBM, Agari, Wombat Security, Internet Identity (IID), PPMA, GuardSight, Core Support, Bishop Technologies and ReSoft International.
About Malcovery® Security
Malcovery Security is the leading provider of actionable cyber security intelligence and forensic analysis about email-based threats (phishing, spam and malware), delivered through software and services, that identify, prioritize and target cybercriminal activities and provides effective countermeasures.
The company's patented and patent-pending technology provides the ability to identify the root sources of cybercrime attacks (servers, perpetrators, locations, etc.), delivering rich actionable intelligence information about cross-brand attacks and targeted attacks, as well as advanced notification of emerging email-based threats.
Unlike services that serve only as a reactive response to these attacks today—services that simply address the symptoms but cannot provide the intelligence to actually stop the cybercriminal and their activities—Malcovery Security's solutions provide the unique intelligence required to respond effectively to attacks on customers' brands, to disrupt email-based threats on an organization.
Malcovery Security has offices in Pittsburgh, PA and Birmingham, AL. For more information, please visit http://www.malcovery.com or connect with Malcovery on Facebook (facebook.com/malcovery), Twitter (@malcovery), and LinkedIn (http://www.linkedin.com/company/malcovery-security).
Editor's Note: Malcovery® is a registered trademark. 'Identify the Source. Stop the Threat.' TM is a trademark of Malcovery Security, LLC. All other trademarks mentioned herein are the protected properties of their respective owners.