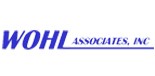 Bohemia, NY (PRWEB) January 23, 2014
Used Convenience Food Systems machines are now available for sale at Wohl Associates. Experts at Wohl inspect and list food processing and packaging equipment, selling units at bargain prices to manufacturers across the company. The locally owned and operated company in Bohemia, NY goes above and beyond to offer trustworthy quality and excellent customer service, building a solid reputation with food and pharmaceutical manufacturers over the years.
A recent addition to the current stock of available machines at Wohl is the CFS (Convenience Food Systems) Type BRN-4500/500 Stainless Steel Continuous Fryer, Machine. This fryer is designed for use with frying chicken, pork, beef, fish, potatoes, vegetables, nuts, cheese and other food products. A long conveyor belt moves food through the large stainless steel machine for processing. The conveyor is 20" wide and made of wire mesh for product transportation and to keep oil and juices from pooling under the food products.
This energy-efficient unit has an insulated fryer, preventing heat loss and additional power drain. An insulated tank is designed to keep the surrounding workspace from being overheated from the large frying equipment and the heat needed to properly process the foods.
This unit also features an integral control panel for employee control and a motorized lift. An oil discharge pump works with the unit's 700 Liter stainless steel oil management tank, insulated to keep heat from escaping into the production area. For additional product description, prices or to request a price quote, see the Wohl Associates website product listing.
Additional CFS machines are available through Wohl, including the CFS/Koppens "Cook Star" Spiral Oven. With two independently controlled areas for cooking, temperatures on this unit can be set to meet numerous production requirements. The Cook Star is able to handle up to 3,500 pounds of product per hour. Full specifications, a price quote or a request for inspecting the installed unit may be acquired by contacting Wohl Associates today.
About Wohl Associates
Wohl Associates is a leading dealer in the used processing and packaging machinery industry. With a history and solid reputation spanning over 40 years, they have earned the trust of their clients by offering quality pre-owned equipment, expert customer service and invaluable knowledge to their customers. They treat each customer on an individual basis and customers are provided the highest level of service. With a large inventory including cartoners, ribbon blenders, stainless steel tanks, unscrambling tables, colloid mills and vitamin manufacturing equipment.
Wohl Associates has the pre-owned machinery to fit any production line. To view their inventory and learn more, visit them at http://www.wohlassociates.com/.