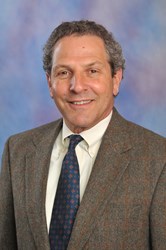 Mt. Kisco, New York (PRWEB) January 22, 2014
Northern Westchester Hospital (NWH) is proud to announce the election of Joel Seligman, President and CEO of NWH, as Treasurer for the Healthcare Association of New York State (HANYS).
HANYS is a non-profit organization and leading authority on healthcare policy and operations that represents and advocates on behalf of New York State's hospitals and health systems at all levels of the federal and state government.
The Healthcare Association of New York State is the only statewide hospital and continuing care association in New York State, representing 500 non-profit and public hospitals, nursing homes, home care agencies, and other health care organizations.
Mr. Seligman, who is a member of HANYS Board of Governors, will hold the office of Treasurer for the 2014 calendar year.
Mr. Seligman has dedicated his career to the healthcare industry, serving in numerous roles at The Mount Sinai Hospital and Memorial Sloan Kettering Cancer Center before assuming the leadership of NWH in 2001. During his tenure at Northern Westchester Hospital, his focus has been on clinical excellence, service quality and community outreach.
Northern Westchester Hospital was among the first hospitals nationwide to be selected as a Planetree Designated hospital. Since then, NWH has twice been acknowledged as a Planetree Re-Designated Hospital with Distinction. This distinction goes beyond Northern Westchester Hospital being a premiere hospital in New York, it recognizes NWH's sustained excellence in patient-centered care. Today, NWH remains one of only two hospitals in the state of New York and one of only 24 hospitals worldwide to receive the Patient-Centered Hospital Designation. Northern Westchester Hospital has also received Magnet Designation from the American Nurses Credentialing Center for excellence in nursing, which makes NWH the only Magnet Designated and Planetree Designated with Distinction Hospital in the country.
Under Mr. Seligman's leadership Northern Westchester Hospital has operated with a surplus in ten of the last eleven years. During this period, NWH has opened a new Neonatal Intensive Care Unit, an Interventional Radiology Suite, two new operating rooms, a Breast Institute and a Women's Imaging Center. The Hospital also opened a new Cancer Treatment and Wellness Center in 2005, and a new, state-of-the-art Emergency Department in 2011. In 2014, NWH will begin constructing a new Surgical Suite, which will include six (6) new operating rooms and a 14-bed post-anesthesia care unit.
Mr. Seligman has been a residency preceptor for the Columbia University and Baruch College (CUNY) Graduate Programs in Health Care Administration, and is on the faculty of the School of Public Health of New York Medical College. He has served as state delegate of the Regional Policy Board 2 of the AHA, and is Chairman of the Northern Metropolitan Hospital Association. Mr. Seligman is also a member of the Planetree Board of Directors and on the Advisory Board of Hope's Door, an organization that seeks to end domestic abuse. He is the 2004 recipient of Visiting Nurse Association of Hudson Valley's Ellen Wood Health Care Award, the 2005 Mt. Kisco Chamber of Commerce Citizen of the Year, and the 2007 American Diabetes Association's Father of the Year.
About Northern Westchester Hospital
Northern Westchester Hospital (NWH) provides high-quality, surgically sophisticated, patient-centered care through a unique combination of medical expertise, leading-edge technology, and a commitment to humanity. More than 700 highly-skilled physicians, state-of-the-art technology and professional caregivers are all in place at NWH in Westchester County to ensure that you and your family receive treatment in a caring, respectful and nurturing environment.
NWH has established extensive internal quality measurements that surpass the standards defined by the Centers for Medicare & Medicaid Services (CMS) and the Hospital Quality Alliance (HQA). Our New York surgeons uphold high-quality standards, helping to ensure that the treatment you receive at NWH is among the best in Westchester County and the nation. For a complete list of our services, please visit http://www.nwhc.net.
###
Contact:
Gretchen Mullin
Associate Director Marketing and Communications
Northern Westchester Hospital
(914) 666-1266