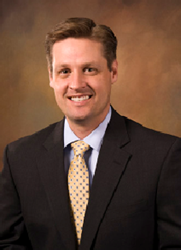 80% of parents state that they are very or extremely concerned about their child's future independence and financial well being.
Charlotte, NC (PRWEB) January 21, 2014
"Parents of children with Special Needs are concerned about their child's future independence and financial well-being, especially when the parents are gone or are no longer able to care for their child. A Study conducted by Easter Seals found that 80% of parents state this concern weighs on many parents and causes a great deal of stress and strain on them and their family. This New Year brings a fresh beginning that allows parents to take the steps necessary to begin a plan for their child's future," states Ryan Platt, Founder of A Special Needs Plan and creator of SpecialNeedsKnowledge.org
Planning for an individual with Special Needs can be quite complex because it involves every aspect of life including Housing, Employment, Government Benefits, Socialization, Financial, Legal, Tax Strategy, Extended and Nuclear Family Dynamics, Sibling Relationships, Transportation, and Communication Techniques. Just reading this list is overwhelming to many families, and can cause paralysis of action.
"It is important for parents to understand that 'yes' this type of planning is comprehensive and complex but an experienced special needs planner has the knowledge and ability to guide them through a process that will allow the parents to create a life-long plan for their child that can truly lead their child to a secure future. We have found that this type of plan liberates the parents from the stress of an unknown future," explains Ryan Platt.
The first step parents can take is to be educated. This means attend a seminar, find a webinar, go to an educational website that is designed specifically for Special Needs Planning. The second step is to find a planner. This type of planning should not be done without the expertise of a professional. There are too many details, that if missed, can destroy the plan. In order to find a professional, ask your local support organizations, ask other families, and search on-line. "It may take some effort and time to find a qualified professional, but that time is well spent, as that professional will be able to make the process of completing a plan for your family and your loved one smooth and implementable," says Ryan Platt.
The New Year brings opportunity to accomplish tasks that have been put off for too long. Seize the opportunity!
More about A Special Needs Plan:
A Special Needs Plan is a special needs planning firm founded in the belief of L.I.F.E. –Lasting Independence For Everyone™. They are an advisory firm with a mission of helping more than a million families secure that Independence throughout their child's life.
To learn more, visit aspecialneedsplan.com or http://www.specialneedsknowledge.org.