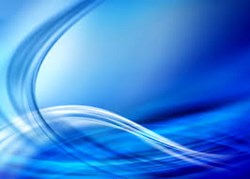 This online training will provide our clients with effective, efficient, and affordable sales skills training customized to their business challenges.
Scottsdale, AZ (PRWEB) January 22, 2014
Sales Momentum, a leader in sales training programs and Blue Pacific Sales Training today announce the creation of an online sales training curriculum for B2B companies drawn from Sales Momentum training programs and built on the BrainX online training platform.
By placing Sales Momentum's proven sales training programs with the Fortune 2000 on the BrainX online training system, companies will be able to provide their sales teams online product training and sales skills training customized to their business challenges.
Currently the online sales training includes more than 25 modules covering sales call execution, sales strategy, and sales negotiation.
Richard Ruff, co-founder of Sales Momentum, said, "By putting our sales training programs on the BrainX platform, we can provide companies a more complete and flexible solution for meeting their sales training challenges. Whether launching a new product, moving from selling individual products to solutions, or selling to the C-suite, we believe this partnership will help our clients achieve their strategic business initiatives."
What to learn more about the online sales training? Click here to take a tour.
___________________
About
Sales Momentum partners with companies engaged in major B2B sales to provide sales training experiences that make a difference. The company specializes in customized sales simulations and sales coaching initiatives. For more than 30 years Richard Ruff and Janet Spirer have worked with the Fortune 2000 to craft sales training programs that make a difference. Richard and Janet co-authored Parlez-Vous Business and Mastering Major Account Selling to help sales people achieve top performance. They are co-founders of the Sales Training Connection blog. Richard co-authored Managing Major Account Sales and Getting Partnering Right.
BrainX is a leading-edge online learning and coaching system to help sales teams improve their performance by increasing their capacity for mastering sales skills and rapidly adapting them to meet the challenges of each sales conversation. With the BrainX system, CSOs, VPs of Sales, and Sales Training Directors can develop sales training programs customized to meet their business initiatives – with measureable results.