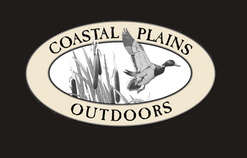 According to the program, "These are local companies that enhance the image of small business through service to their customers and communities. These exceptional companies help make Hilton Head Island an exceptional place to live, work and play."
Hilton Head, SC (PRWEB) January 21, 2014
Each year, The Hilton Head Island Award Program honors the accomplishments of local businesses in the Hilton Head area of South Carolina. The group was formed in order to properly recognize businesses in the community that are excelling in their industry, providing superior service to the residents in the area, and making positive contributions to the local economy. This year, Coastal Plains Outdoors is proud to be among the group of businesses that are receiving this honor. Coastal Plains Outdoors is an independent insurance agency that specializes in providing insurance to outdoor businesses and enthusiasts across the country.
The Hilton Head Island Award Program strives to identify and recognize local businesses that have excelled in marketing efforts, and have been successful in their local communities as well as their business categories. According to the program, "These are local companies that enhance the image of small business through service to their customers and communities. These exceptional companies help make Hilton Head Island an exceptional place to live, work and play."
The recipients of the award are chosen based on a number of criteria. Some of the factors considered include the business' best practices, programs they have implemented, and how they are able to utilize these initiatives in order to achieve a competitive advantage compared to other businesses. The business' long term value and future potential are also considered as part of the award.
Coastal Plains Outdoors has proven itself worthy of this award by their completely innovative approach to insurance. The agency recently had their website re-designed in order to provide easier communication and service to its customers. Due to these improvements, it's now easier than ever for businesses and individuals to obtain the right type of coverage. In order to meet the unique needs of outdoor businesses and enthusiasts across the U.S., the agency is able to custom-build insurance packages that are specifically designed to protect each individual client.
The agency's all-inclusive CPO Pak provides peace of mind to outdoor enthusiasts through one single insurance policy that covers a wide variety of common outdoor related liabilities. For example, avid outdoor enthusiasts across the country can now protect their valuable collectibles, gear, firearms, and much more, with just one convenient insurance plan.
About Coastal Plains Outdoors:
Coastal Plains Outdoors started in 1992. Since it was founded, the agency has been working towards the same goal: Protecting and insuring the outdoor world. Located in South Carolina, the agency offers insurance products and services nationwide to residents, as well as protection for a wide variety of outdoor-related businesses, such as hunt clubs, shooting destination, wing shooting destinations, lodge operations, guides & outfitters, and sporting communities just to name a few. With a specialty in insuring the outdoor world and relationships with various insurance carriers, Coastal Plains Outdoors is able to offer its customers completely customized insurance solutions that fit their needs, no matter where they are located.