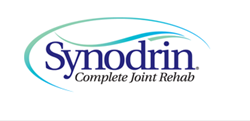 We wanted to make getting Synodrin lotion and joint support supplements as easy and affordable as possible
(PRWEB) January 21, 2014
Synodrin, the revolutionary joint supplement and lotion that supports joint health and function, is now offering an automatic shipment option to their customers. This program is making it even easier to get the popular pain relief products delivered right to customers' doors and giving them special deals on shipping, discount pricing, and priority service.
Customers can sign up now to try the auto ship program for only $9.95. By signing up for the program, customers will save over 20% as compared to the retail price as well as receiving free shipping every month.
"We wanted to make getting Synodrin lotion and joint support supplements as easy and affordable as possible," said founder and CEO Dave Guyer. "We believe this program will help people get the joint pain relief they need without unnecessary expense or hassle."
The Synodrin capsules and lotion have been scientifically proven to provide fast joint pain and arthritis relief, as well as promoting healthy joints and mobility, healthy cartilage, better range of motion, and can ease the inflammation in the joints.
The capsules contain high quality ingredients such as cetyl myristoleate, glucosamine, hyaluronic acid, as well as turmeric and boswellia extracts. These active ingredients work to build up the natural lubrication in the joints over time. The lotion, which contains many of the same active ingredients as well as vitamin E and aloe vera, provides targeted, more immediate relief to specific areas of pain while soaking in quickly without a greasy residue.
The company recommends getting both products for maximum effectiveness. Those customers who sign up for the automatic shipment program will get one bottle of Synodrin supplements every month as well as a bottle of the Synodrin lotion every three months.
Synodrin products carry a 60-day money back guarantee. Customers can take advantage of the money-back guarantee by placing an order on their website at http://www.synodrinjointpainrelief.com/.
About Synodrin
Synodrin Complete Joint Rehab is a family owned company believing that doing right by its customers means providing them with the best and highest quality products available. They believe that nobody deserves anything less than the best. They strive to achieve that through manufacturing the highest quality products possible in their cGMP and FDA registered facilities in the USA.