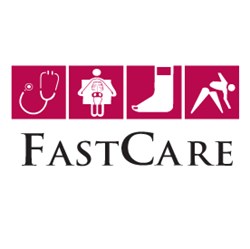 (PRWEB) January 21, 2014
From American football to Hockey and Rugby, and even "non-contact" sports like tennis, volleyball and soccer, the risk of injury is always present, and common, regardless of the activity.
FastCare, a provider of urgent care in Miami, FL, announced today that they offer new, improved injury treatment for athletes, given by medical professionals at Miami urgent care centers at significantly less cost and more quickly than with a scheduled physician or hospital emergency room.
Common injuries treated by FastCare include cuts, sprains/strains, fractures, bruising, muscle cramps/pain, foreign body removal, and X-ray diagnoses. Sports injuries can be relatively minor, but still impact an athlete's ability to perform the longer they go untreated. Stopping in at a walk in clinic in Miami can at least prove whether an athlete requires treatment for something as minor as bruising or as serious as a stress fracture. Often, the first stage of an injury, inflammation, can be so serious that it causes blood vessels to burst in the injury area, prolonging the healing process and causing pain. Quick treatment at a medical center can mitigate inflammation, and therefore speed healing—so the faster, the better. Urgent care is a fantastic way to do that, since no appointments are required. In recent years, it has also become apparent that concussion injuries are far more common than previously thought—making early diagnosis of injuries like this more important than ever, as repeated injury can cause head trauma and brain injury over time, which has been linked to suicidal behavior in athletes who were otherwise healthy.
Walk-in clinics do not treat life threatening conditions. Surgery is also out of the question at clinics, as hospitals are the only facilities with the experts and equipment on hand to handle such operations. If experiencing a life-threatening emergency, potential patients should call 911. Urgent care is still effective, safe, and inexpensive for most conditions, including seasonal flu, colds, strep throat, nausea, pink eye, allergies, infections, and injuries.
About Fastcare – Fastcare Aventura urgent care center is a step down from the traditional emergency room with minimal waiting time. At Fastcare they treat all non-life threatening illnesses and injuries, accept most private insurances and are contracted with all Workers' Compensation Insurance companies. Due to their direct contracting with most insurance companies, a visit to FastCare will be at lower cost in the form of lower copays and lower charges vs. the emergency room. Fastcare's main priority is to provide quality medical care in a timely manner for their patients.
As a network of emergency walk in clinics, FastCare Aventura and Miami beach provides flu shots on a seasonal basis and offers preoperative physicals and clearances when patients are required to have one done prior to a surgical procedure.
For detailed information on preventive care and treatments, please contact FastCare at: 786-923-4000,
or visit their website http://www.myfastcare.com/.