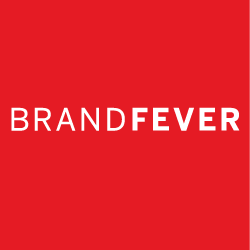 The clothing I grew up with was simple, durable, even utilitarian.
(PRWEB) January 21, 2014
On Branding has released its latest episode today, featuring Lenka and the Fawn founder, Gina Munsey.
Munsey, an avid blogger on Oaxacaborn and former copyeditor at Babiekins Magazine, launched the brand in November 2013. Her European upbringing and modern design eye have honed the brand's aesthetic, targeted toward mothers of children aged 2-to-8 years old that seek out personalized, hand-crafted clothing that stands the test of time.
"The clothing I grew up with was simple, durable, even utilitarian," she says. "That nostalgia – of Ukranian jewel tone scarves, the national dress of Yugoslavia, and the navy blue pinafore of our neighbor – all contribute to Lenka and the Fawn's branded connection to creative mothers with similar upbringings."
The brand's namesake, Lenka, was a childhood friend of Munsey's that now serves as its muse, along with her own daughter Aveline, anchoring the brand around a whimsical, playful persona whose character customers can easily fall in love with. Its brand partners, Miszkomaszko of Poland, lötiekids of Spain, and Oopsy Daze of Hawaii, have a similar sentimentality around their story, producing small-run, handmade goods that are typically only sold locally in their home country.
As part of its mission, Lenka and the Fawn hopes to break down barriers to purchasing internationally made children's goods.
Munsey shared a few of her strategic brand and marketing efforts with On Branding, including her plans to run print ads in Babiekins Magazine, organic connection through vivid storytelling, and partnering with a photographer in Orlando to help create and curate visual marketing pieces on the web.
"Especially in the past year, I've seen a shift in how my audience is finding, consuming, and sharing content," Munsey says. "Readers share and discover my visual content on Pinterest, while returning to Instagram for more spontaneous updates, or reading my longer posts through the blog or RSS feeds. It's a delicate balance for me, between short bursts of content and long form storytelling."
Hear more about Lenka and the Fawn's adventures in branding on the latest episode of On Branding, available on iTunes, Stitcher Radio, and the show's homepage.