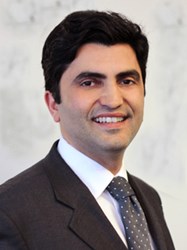 The facial nerve resembles a telephone cable and contains 7,000 individual nerve fibers.
Beverly Hills, CA (PRWEB) January 31, 2014
Last month, a new study, published in the Neural Regeneration Research (Vol. 8, No. 33, 2013), indicates that the combination of nerve growth factor-releasing microspheres and chitosan conduits exhibits superior effects in repairing facial nerve injury compared with nervegrowth factor alone. However, physical nerve guidance by a nerve conduit may not be sufficient to foster optimal recovery.
"This discovery reveals the complexity of the facial nerve," explained. Dr.Azizzadeh. "The facial nerve resembles a telephone cable and contains 7,000 individual nerve fibers. Each fiber carries electrical impulses to a specific facial muscle. Information passing along the fibers of this nerveallows us to laugh, cry, smile, or frown, hence the name, 'the nerve of facialexpression.'"
Since the function of the facial nerve is so complex, many symptoms may occur when the fibers of the facial nerve are disrupted. A disorder of the facial nerve may result in twitching, weakness, or paralysis of the face, in dryness of the eye or the mouth, or in disturbance of taste.
"New developments that aid in the regeneration of injured facial nerves could provide even more relief for patients who suffer from conditions that disrupt their lives," stated Dr.Azizzadeh.
The Facial Paralysis Institute in Los Angeles brings together a team of highly-specializedfacial nerve experts for the management and successful treatment of a wide variety of facialpalsy conditions. Those who suffer from facial paralysis can find relief in existing specialized and effective surgeries.
"Depending on the severity and longevity of the patient's facial paralysis, there are multiple options a person has for undergoing surgery to regain facial animation," said Dr. Azizzadeh.
Since his extensive and prestigious training at Harvard Medical School, Dr. Azizzadeh has helped hundreds of people with varying degrees of facial paralysis. Dr. Azizzadeh is the director of the Facial Paralysis Institute and one of the leading figures in the field of FacialNerve Paralysis. Dr. Azizzadeh has been recognized for his work on several occasions, and has appeared on the Oprah Winfrey Show and countless other media outlets.
Dr. Azizzadeh is trained in Facial Plastic & Reconstructive Surgery, as well as Head & Neck Surgery, giving him a distinctive insight into facial nerve function and facial aesthetics. Dr.Azizzadeh also has extensive training in microsurgical facial reconstruction, which is often required for the treatment of people who are born with facial paralysis.
For more information, contact the Facial Paralysis Institute at (310) 657-2203.