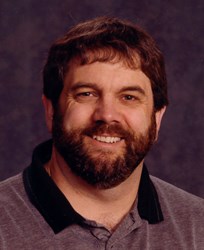 Huntington Beach, CA (PRWEB) January 22, 2014
Educational publisher Teacher Created Materials (TCM) of Huntington Beach, CA, is excited to announce that Kevin J. Davies has joined the organization as Vice President of Digital Strategies. Kevin spent the past 14 years building and growing a digital distribution business and infrastructure for K-12 education.
"With his knowledge of product development, digital product delivery, website design and development, and e-commerce, Kevin is an excellent addition to our team," said Corinne Burton, President of Teacher Created Materials. In his new role with Teacher Created Materials, Kevin will oversee the expansion of digital delivery via company websites and other online platforms. Kevin's initial launch, Teacher Created Materials Today, is an estore for teachers featuring thousands of affordable research- and standards-based lesson plans and student-focused activities that educators can purchase and download immediately.
"Kevin Davies and Teacher Created Materials have had a long and successful partnership," said Rich Levitt, Teacher Created Material's Chief Operating Officer. In 1996 Kevin worked with Teacher Created Materials to develop and publish TechWorks, an internationally acclaimed technology program for Kindergarten – Grade 8 classrooms. His in-depth knowledge of teaching with technology, combined with his organizational and authoring strengths made this product a major success – both from a pedagogical and business perspective.
Kevin also worked as a professional development consultant and trainer for both Teacher Created Materials and Apple, providing workshops throughout the U.S. and Canada for teachers and administrators in the areas of technology integration. In addition, Kevin has presented at numerous professional conferences on topics related to using technology in education, digital product development, and delivery of educational products and services.
Kevin received both his Bachelor of Education and his Master of Education (Educational Administration) degrees from the University of Victoria. He taught a variety of grade levels for 12 years, and spent 11 years as a school administrator. In his teaching and administrative roles, Kevin was heavily involved with planning, implementing and evaluating the role of technology in education at the school and school district level.
Kevin will apply all of this extensive training, knowledge and experience in education, product development, and web-based commerce to advise Teacher Created Materials on all matters related to the company's digital strategies.
About Teacher Created Materials
Teacher Created Materials, a family owned and operated educational company, develops innovative and imaginative educational materials and services for students worldwide. Everything is created by teachers for teachers and students to make teaching more effective and learning more fun. In its 37-year history, Teacher Created Materials has been recognized with over 40 industry awards. In 2010 founder Rachelle Cracchiolo was inducted into the Educational Publishing Hall of Fame. And in 2011 Teacher Created Materials received the Family Owned Business Award from the Orange County Business Journal. The company's community involvement is equally extensive and includes endowing a scholarship through the School of Education at California State University Fullerton to recognize achievement in the development of educational curriculum.