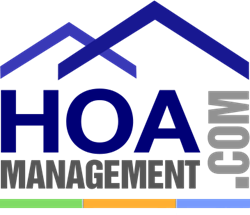 Tampa, FL (PRWEB) January 21, 2014
HOA Management (.com) is proud to announce a new advertising partnership with Wetherington Hamilton P.A. Wetherington Hamilton is a full service business law firm committed to integrity, resolution and strong advocacy for clients, located in downtown Tampa, Florida.
Wetherington Hamilton P.A. has partnered with HOA Management (.com) to advertise their services to community associations and property management companies in Florida that are actively searching for legal services. As a result of the new partnership, Wetherington Hamilton will appear on the HOA Management (.com) vendor directory. To learn more about Wetherington Hamilton, visitors to the directory can view Wetherington's profile page on HOA Management (.com). This page allows users to contact Wetherington Hamilton in a number of ways. These include a direct hyperlink to their website, a current phone number, and an email contact form.
Wetherington Hamilton P.A. regularly provides legal representation to community associations and currently represents approximately 100 community associations throughout the state of Florida. The HOA and Condo practice group regularly provides informational seminars to property managers and other representatives of community associations regarding current issues facing community associations. Property management companies and community associations of all sizes rely on the advice of the attorneys of Wetherington Hamilton, P.A. for guidance. The HOA and Condo Law group regularly represents community association clients in transactional and litigation matters including covenant enforcement matters in mediations, arbitrations and court proceedings, assessment collections and amendments and updates to governing documents and covenants.
HOA Management (.com) is a leading HOA property management directory that uses targeted marketing strategies to reach out to community associations and offer them free access to its online directory. Association residents and board members are able to connect with professional management companies and service providers in their local area by searching on the HOA Management (.com) directory. To learn more about HOA Management (.com), visit http://www.hoamanagement.com or email sales(at)hoamanagement(dot)com.