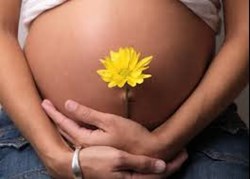 Becoming a surrogate mother is a very big decision to make with many things to consider.
Bradenton, FL (PRWEB) January 22, 2014
Millions of people are affected by infertility and are unable to have a child on their own. Sometimes, their last resort is surrogacy. Becoming a surrogate mother is a very big decision to make with many things to consider. Here are our most frequently asked questions from women starting the process.
1. I have my tubes tied (tubal ligation). Can I still become a surrogate mother?
The answer is yes. You will hear and see the term "gestational carrier" a lot. This means that the baby is not your biological baby. Your eggs will not be used, but instead an embryo will be transferred to you. Having a tubal ligation does not disqualify you.
2. I don't have private health insurance. Do I need to have my own insurance?
No, you do not need to have your own health insurance. We explore many financial options for the intended parents, but it is not a requirement for you to have private health insurance coverage.
3. Will I have to travel?
The only travel that may need to happen will be to the intended parent's fertility clinic for an initial consultation and then again for the transfer. The fertility clinic will be located in the United States. Once you are confirmed pregnant, your prenatal care will be with your OB/Gyn and you will deliver at your hospital. The intended parents will travel to you for the prenatal care and delivery.
4. Will I have to pay for anything?
The intended parents are responsible for all expenses related to the surrogacy. However, there may be minimal out-of-pocket expenses that you may incur such as the cost to pick up birth control pills from your pharmacy of which you will be reimbursed.
5. How much is the compensation?
Compensation varies depending on experience. With Open Arms Consultants, the base compensation for a first-time surrogate mother is $25,000, which is a typical base amount. You will receive additional amounts of compensation depending on circumstances. Visit our website to read more about the OAC Surrogate Mother Benefit Package.
6. When will I be paid my compensation?
With the OAC Surrogate Mother Benefit Package, you will receive $500 for starting fertility medications and $500 for the embryo transfer. The contract will indicate when you will receive the next disbursements and their amount, the bulk being received after the delivery.
7. What happens if the intended parents change their minds?
First, it's important to remember that the intended parents have had a long struggle to have a baby on their own. They are fully committed to having a baby if they are at the point of choosing a surrogate mother. It is not only a huge emotional investment for them, but also a financial one. The legal contract between you and the intended parents is the most vital part of the journey. Safety measures are taken in the contract with the intended parents, including relieving you of any legal responsibility of the child.
Have more questions? Visit us at http://www.oacfl.com for more information.
Open Arms Consultants has been helping make family's dreams come true since 2003. Offering complete care, guidance, and support through every step, we coordinate insurance, finances, contracts, and every other detail from beginning to end—so you don't have to. Open Arms Consultants offers unparralleled support for our surrogate mothers helping to make the journey as rewarding as it can be.